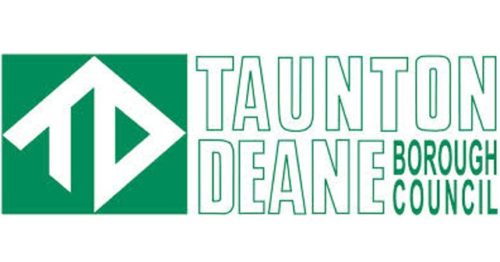 Taunton is to get its own 'pocket park' thanks to a successful bid for Government funding.
Somerset Art Works (SAW) is working with Taunton Deane Borough Council and people in North Taunton to create a fabulous park in an unloved play area known locally as "The Cage."
The £15,000 grant will go towards creating a family-friendly space at Blackthorn Gardens by improving existing facilities so that it can be enjoyed and appreciated by residents whatever their age.
Plans are currently being drawn up with Parsons ground works contractors and Sarah Langley of SAW will be leading on planting and community engagement activities throughout the year.
Cllr Terry Beale, Executive Councillor for housing services, said:
"It's such good news that the North Taunton bid has been successful. It's the result of a great deal of hard work by everyone involved and I am delighted we will be working with our residents and Somerset Art Works to create a space for all to enjoy."
A spokesman for SAW said:
"Following a successful art and gardening project with local families and young people last summer we were delighted that our bid was successful. SAW has been developing creative activities in the area for the last year, most obviously through Louis Masai's large scale nature street art. We are delighted to have the support of local residents to work together to improve community green spaces for all to enjoy."
The North Taunton space is one of more than 80 unloved urban spaces across the country that will be transformed into green oases for everyone to use, thanks to a share of a £1.5 million dedicated fund.
Increasing the availability of green space draws more people outside, giving residents, particularly in urban areas without gardens of their own, more space to relax, get together with their neighbours, grow food and provide a safe space for children to play.
In all, 87 community groups, from Newcastle to Penryn in Cornwall, will have the money to create their own 'dream' pocket parks, developing small parcels of land, sometimes as small as the size of a tennis court.
Communities Secretary, Greg Clark, said:
"Parks and green spaces breathe life into our bustling towns and cities providing communities with precious spaces to get together, exercise and play.
These winning bids all have a strong community focus at the core of their plans and their designers have thought up highly creative ideas to turn unloved urban spaces into the green lungs of their communities that will be enjoyed for years to come."
You can find out more information and volunteer to help with planting and gardening by attending Priorswood Community Centre on Tuesday 1 March between 11am and 12.30pm to have a chat. You can also send a note via Priorswood Community Centre, marked 'Blackthorn Gardens' and include your contact details if you would like a reply.
If you regularly use the area let Taunton Deane Borough Council know what the area is useful for, what is good about it and what's not so good.