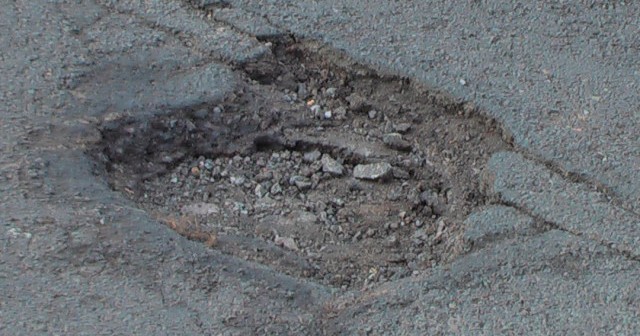 Members of the public who report potholes can now receive email updates to track the repair process.
The new initiative means anyone who notifies Somerset County Council of a potential safety defect can choose to be kept up to date by email.
Emails will be sent to acknowledge your contact and again once the location has been inspected to advise what action will be taken. If the pothole is confirmed as a safety defect then a further email will be sent once the road has been repaired.
Cllr David Fothergill, Somerset County Council's Cabinet Member for Highways, said:
"We have more than 4,000 miles of road in Somerset and we fill in around 20,000 potholes each year.
But even though our teams carry out regular inspections, potholes can form quickly, so we rely on members of the public to report any problems they see.
We're very grateful to anyone who does this and I'm pleased we now have an improved system in place to acknowledge your efforts and keep you up to date on exactly what is happening.
We're committed to keeping our roads safe, so please, if you do spot a pothole, get in touch so we can check it out."
When you report a pothole, it will be inspected within three working days and a repair will be planned if it meets certain criteria.
These are in accordance with safety guidelines and take into account various factors ranging from the size and depth of the pothole to the volume and speed of traffic using that road.
As a guide, potholes identified as safety defects will be repaired within 28 days, although more severe hazards in busier locations can be repaired within 24 hours.
The email notification system is available when you report a pothole through Somerset Direct on 0300 123 2224.
You can also report potholes using the online form at www.somerset.gov.uk/reportapothole, although the council has warned this does not currently work with some devices and browsers.