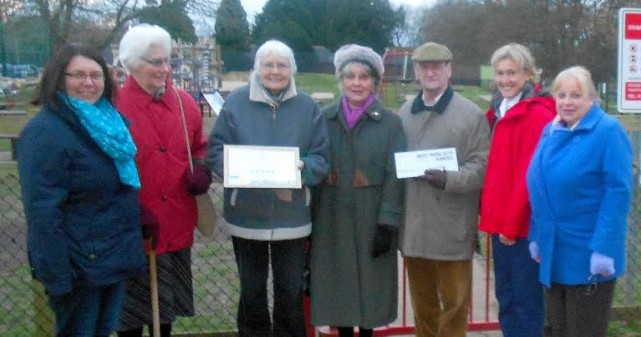 Vivary Park, the jewel in Taunton's crown, has been awarded five stars and a gold award from this year's Britain in Bloom judging.
The award adds to the string of honours gained by Taunton Deane Borough Council's town centre Victorian park that is not only nationally important but also a garden in the European Garden Heritage network.
Judges visited last summer during the annual In Bloom judging and have just announced the results at a South West in Bloom ceremony at Exeter University.
The parks awards are a new venture for South West in Bloom and attracted a host of entries from across the region.
Shaun Cregan, who chairs the Friends of Vivary Park, said:
"We gained the top award – there's nothing higher so it's great news.
We know that Vivary is extra special so it's rewarding when judges agree."
South West in Bloom is keen to encourage community-led parks to come forward for recognition so it is hoped that Wellington, French Weir and Victoria parks will enter this year.
Taunton is to host the South West in Bloom awards for 2016 with a ceremony due to be held at Somerset County Cricket Club in October. The awards attract entries from across the region from Cornwall to Bristol.
Cllr Catherine Herbert, Executive Councillor for sports, parks and leisure, said:
"I am delighted that Vivary gained the full five stars and would like to thank everyone who puts so much effort into our parks throughout the year – our staff, our enthusiastic Friends groups and other volunteers.
Vivary is so much more than a municipal park – we have the popular children's playground, tennis courts, golf and the high ropes adventure course.
I look forward to welcoming South West in Bloom to Taunton in the autumn for the annual awards."