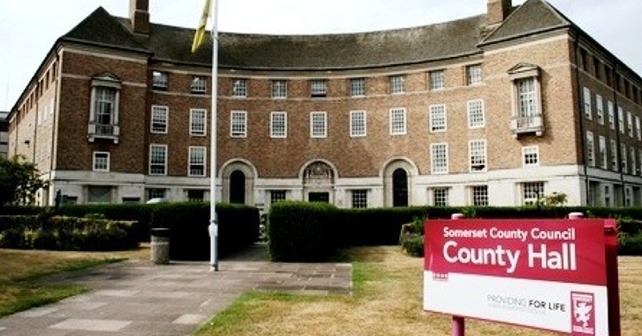 Somerset is scheduled to welcome six refugee families in the coming weeks as part of a national programme to support those fleeing war-torn Syria.
Somerset's five district councils, County Council and Clinical Commissioning Group are supporting the Syrian Vulnerable Persons Resettlement Scheme.
The UK Government has pledged to settle 20,000 Syrian refugees over a five year period, including 1,000 in the first group, and has sought volunteer councils to offer resettlement.
The six families – 12 adults and 10 children – are due to arrive near the end of March or early next month.
They are being resettled in the Taunton Deane, Mendip and South Somerset districts – two families in each of these districts.
The scheme is fully-funded by the Government and families will be housed in the private rented sector, having no impact on housing waiting lists operated by district councils.
Families will only be resettled where the services, such as school places, health and social care, have the capacity to cater for them.
Speaking on behalf of all the organisations involved, Somerset County Councillors Anna Groskop, Cabinet Member for HR, Health and Transformation; and Frances Nicholson, Cabinet Member for Children and Families, said:
"These families will have had a very traumatic time and our focus is on managing the resettlement as sensitively as possible. I would ask everyone to allow them the privacy, space and time they will need to find their bearings in a new country.
Local authorities will provide any support they may need and will continue to involve the many generous and helpful community groups who have offered help.
Somerset takes pride in being a warm and welcoming county, where people from all backgrounds can thrive. A lot of different organisations have come together to support this scheme and we are delighted to do our bit to help those in desperate need."
The six families are Somerset's initial response to the Syrian Vulnerable Persons Resettlement Scheme.
It's a measured approach, in line with that taken by many authorities, leaving open the option for us to resettle more families in the future.
All district councils have been, and will continue to be involved in discussions, as well as community groups. However, initially it is the statutory authorities who need to arrange housing, health, education, benefit income, individual family support and interpreters.
Further donations of goods or money are not needed for these families. Anyone wishing to make a donation is encouraged to donate to any of the established refugee charities and community groups .
All refugees will be subject to security vetting before entry to the UK.
Details of where the families are resettled will not be given so as to protect their privacy.