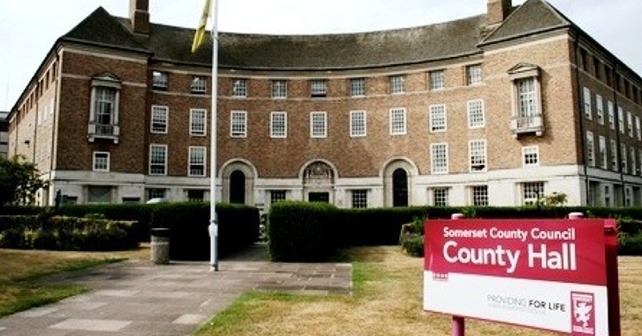 Somerset County Council and partners have welcomed today's positive comments from EDF Energy about the Hinkley Point C development.
Speaking in front of parliament's Energy and Climate Change Committee, EDF Energy Chief Executive, Vincent de Rivaz gave further commitment that the project will be moving forward.
"Clearly and categorically, Hinkley Point C will go ahead" Mr Rivaz told the committee.
The comments have been welcomed by Councillor David Hall, Deputy Leader of Somerset County Council, Steve Hindley, Chair of the Heart of the South West Local Enterprise Partnership and Dale Edwards, Chief Executive of Somerset Chamber of Commerce.
Cllr Hall said:
"It is clear to see now just how close EDF Energy and the British and French governments are to that all important final investment decision.
Today's committee meeting and the recent support for Hinkley Point C shown by both governments give us confidence that a positive decision will be made very soon."
In recent weeks both British and French governments have reiterated their support for the project which will supply low carbon electricity, meeting seven per cent of the UK's needs.
It will also enable the restart of new nuclear construction in Britain with important consequences and benefits for successive new nuclear projects, as well as for jobs and skills.
Cllr Hall added:
"Somerset County Council and HotSW LEP continue to work together in support of a Final Investment Decision for the Hinkley Point C site in Bridgwater."
Chair of the Heart of the South West Local Enterprise Partnership, Steve Hindley, said:
"A green light for the Hinkley development will be of regional and national importance, positioning the Heart of the South West as the market leader for the UK's future energy security.
We are looking to the Government and EDF Energy to continue their efforts to help achieve that final investment decision soon.
The LEP's role is to drive economic growth, and Hinkley Point has the potential to have a huge impact – generating £20bn investment with 60% projected supply chain opportunities, creating 25,000 jobs during construction and £100m a year for the regional economy."

Somerset Chamber Chief Executive, Dale Edwards said:
"Whilst we await the final investment decision from EDF Energy, we are continually working behind the scenes with partners and businesses, helping to get local suppliers 'Hinkley ready' so that they are in a strong position to bid for and win future contracts."