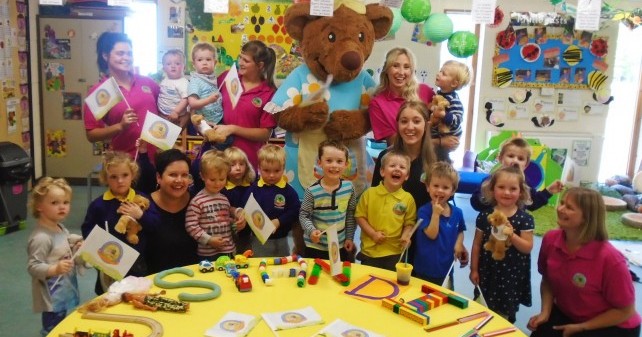 A Taunton nursery has been named as one of the top 10 recommended nurseries in South West by a leading Day Nursery Guide.
DayNurseries.co.uk has chosen the Mama Bear's Day Nursery & Pre-School setting, which can be found on the Somerset College of Arts & Technology campus, as one of its recommended nurseries in the region after receiving reviews from parents, relatives and guardians of children who attend. The award is also based on Ofsted results and the size of the setting.
Also recommended as one of the top 10 nurseries in the South West is the Mama Bear's Day Nursery and Pre-School on Whiteladies Road, Bristol, another setting within the family-run group.
Mama Bear's owner Bev Driffield said:
"To have not one but two of our nurseries recommended in a regional Top 10 list is incredible.
We work really hard to ensure we provide the highest standards of care and early years education at all of our settings across the South West and to be recognised by a prestigious organisation like this is wonderful for our staff and families.
Our Taunton setting is purpose-built and benefits from well-resourced rooms, free-flow access to a walled garden and on-site drop off and collection parking. We'd like to say a big thank you to all our lovely families that recommended us.
We're delighted with the results and look forward to continuing to provide local families with affordable and quality childcare."
Mama Bear's Day Nursery is a family run childcare organisation which was established in 2002 with the aim of making high-quality, affordable childcare available to families living, working or studying in the South West.
The Day Nurseries aim to provide children with their first vital level of education to give them a head-start when they start at primary school.
For more information or to register visit www.mamabear.co.uk or call Kerry Sturmey on 07435 965602.