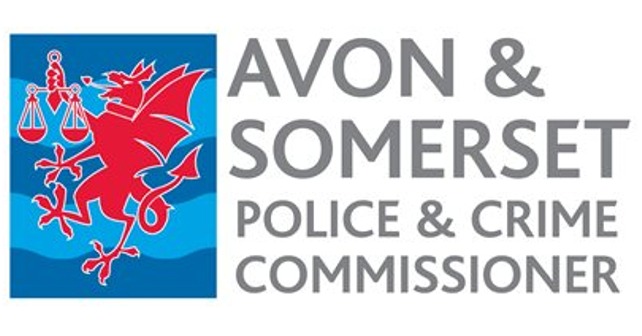 Voters across the Avon and Somerset Police area will go to the polls next month to elect a Police and Crime Commissioner.
The candidates standing for election as Police and Crime Commissioner for the Avon and Somerset Police area on Thursday 5 May have been announced.
Kerry Barker, Labour Party
Chris Briton, Green Party
Paul Crossley, Liberal Democrats
Aaron Warren Foot, UK Independence Party (UKIP)
Sue Mountstevens, Independent
Kevin Stewart Phillips, Independent
Mark Weston, The Conservative Party Candidate
More information on each candidate will be made available from next Wednesday (13 April) when their statements are published.
Dr Jo Farrar, the Avon and Somerset Police Area Returning Officer, said:
"Time is running out to make sure you can take part in these elections, so I'd encourage everyone across the Avon and Somerset Police Area to register now if you have not done so already.
Our message is simple: you can't vote, if you are not registered by the 18th April deadline.  It's easy and only takes a few minutes online – just head to www.avonpccelection2016.org.uk/register-to-vote."
You can vote at the election if you are registered to vote, are 18 or over on 5 May 2016 and are a British citizen, a European Union citizen or a qualifying Commonwealth citizen.
Poll cards with details of the PCC election and the location of polling stations will be posted to registered electors during April.
If you are not yet registered at your current address, you can do it online at www.avonpccelection2016.org.uk/register-to-vote.
Those who would prefer to register using a paper form, can download a registration form from the online registration site or alternatively can request one by calling Electoral Services on 01984 635276.
The deadline to register to vote in time for the PCC election is midnight on Monday 18 April 2016.
If you can't go to the polling station on Thursday 5 May, if you have registered by 18 April you can apply to vote by post or you can appoint a proxy to vote on your behalf.
The deadline for postal vote applications is on 5pm on Tuesday 19 April 2016, while the deadline for proxy vote applications is 5pm on Tuesday 26 April 2016.
Registering now for the elections in May will also mean voters are registered in good time before the referendum on the UK's membership of the European Union on Thursday 23 June 2016.