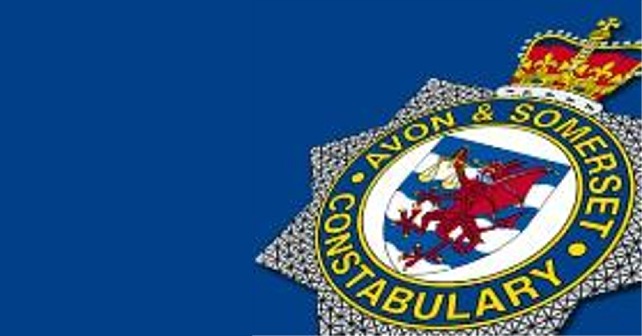 Officers in Taunton carried out two search warrants under the Misuse of Drugs Act in Taunton last Friday (8 April).
Following information from the local community, officers from the Taunton Town Centre Neighbourhood Team carried out two warrants at two residential properties in the town.
Members of the public had concerns regarding suspected drug dealing at the first property and officers found paraphernalia associated with dealing, a large amount of cash and clothing suspected to be stolen.
The tenant of the property is assisting police with their enquiries.
At the second location, local residents had expressed concerns that the property was being used for suspected drug dealing.
Sgt Neil Kimmins, from the Taunton Town Centre Team, said:
"I want our actions last week to send a clear message to our local community and anyone who thinks they can deal drugs in Taunton.
We will listen to local residents, we take information from the public very seriously and we will take action. We won't tolerate drug dealing or or criminals exploiting vulnerable people.
We will work with our partners to support vulnerable people and the beat team will be carrying out high-visibility patrols in the area.
We are looking into several other offences, including potential shoplifting as part of the ongoing enquiries.
The public really are our eyes and ears. Talk to us. If you have concerns that there is drug related crime in your area, please pick up the phone.
Sometimes people suffer the impact of anti-social behaviour associated with drug dealing activities – a steady flow of visitors to a particular property at all times of the day and night, or people waiting in cars outside exchanging small packets or cash, lots of visitors bringing items such as T.V's or bikes, bags of brand new clothing and leaving empty handed.
These can be annoying, intimidating and sometimes tell-tale signs of drug crime. Please don't suffer in silence, if you see it, report it.
If you have concerns about neighbours, friends and family in relation to being vulnerable or susceptible to unscrupulous drug dealers due to debt or drug dependency, please get in touch."
If you have information about any suspected criminal or suspicious activity in your area, call police on 101 or report it online at www.avonandsomerset.police.uk
If you don't want to speak to police call Crimestoppers on 0800 555 111, it is completely anonymous and you could earn yourself a cash reward.