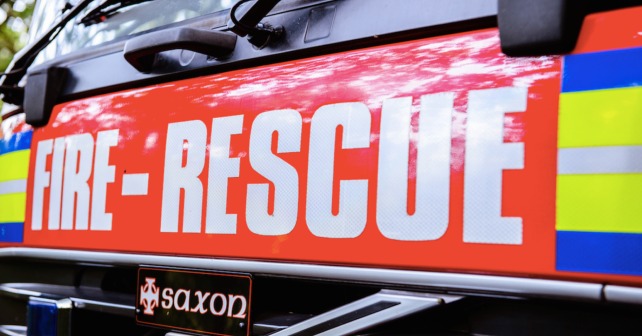 Two fire appliances from Taunton as well as a specialist officer were mobilised to Essex Drive in Taunton at 21:25 last night following a call from a member of the public saying that he believed a local electrical sub station may be on fire.
The caller reported the electricity had gone off locally and he could hear small explosions.
Upon arrival it was found that there was a small fire in an electrical sub station measuring 2 metres by 3 metres involving plastic insulation within the sub station.
Crews used 2 breathing apparatus and 1 CO2 extinguisher to extinguish fire and a thermal image camera to make sure the fire was out.
Western Power were also in attendance.
Fire crews provided cover for the engineers and also set up a safety cordon for safe working.
Damage was contained to 25 percent of the plastic insulation within the sub station and smoke and slight fire damage to the sub station.
The cause is believed to be accidental due to an electrical fault.
Crews left the incident in the hands of the Western Power engineering team.