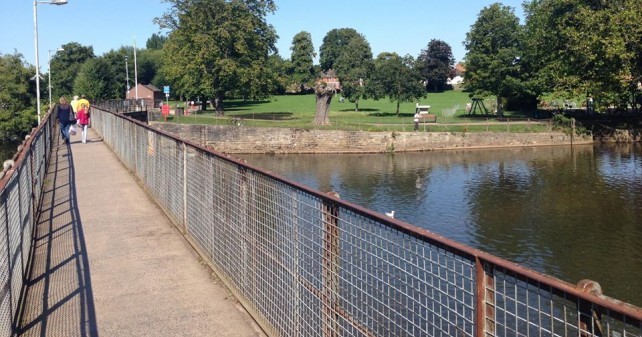 Volunteers from the West County branch of the Inland Waterways Association have organised a Clean Up along the banks of the River Tone on Saturday.
The litter pick follows a successful event in March as part of the nationwide Clean for the Queen.
The Council's DLO is giving its support once again by collecting and disposing of the waste bags.

Mike Slade from the Inland Waterways Association said:
"The last event was a great success with over 30 volunteers which really spurred us on.
We have chosen 23rd April for our next one as it is St George's Day and another good excuse to clean up the land.
Our aim would be to make these litter picks a regular event which is something we can only do with the continued support of the Council and volunteers."
Among those helping with the litter pick are Tesco's Taunton store, the Friends of Longrun Meadow, the Friends of French Weir Park, the Friends of Bridgwater Docks and Canal, and the Somerset Waterways Development Trust.
Executive Councillor for Environmental Services, Cllr Patrick Berry, said:
"It's wonderful to see community groups taking pride in the area and I would encourage as many people as possible to join in.
The Council really values efforts like this and is happy to offer support."