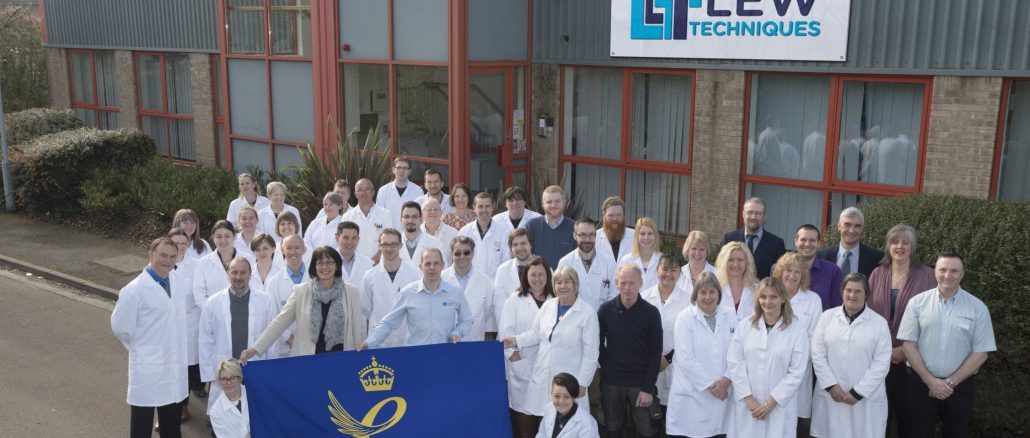 Two Taunton Deane based businesses celebrated Her Majesty's 90th birthday yesterday with Queen's Awards for International Trade.
The two businesses, LEW Techniques, based in Taunton, and Somerdale, in Wellington, are two of just 10 winners in the South West to have won the prestigious award.
Both have seen overseas sales grown substantially, trading not only in Europe but worldwide.
Taunton Deane Borough Council Leader, Cllr John Williams, said it was a proud day for the area, proving that the Borough is an excellent place to do business with great communications and environment.
"On behalf of the Council, I am pleased to congratulate LEW Techniques and Somerdale on gaining the award – an honour afforded to those businesses that really does fly the flag for Taunton Deane, Somerset – and provides great benefit for UK PLC.
To win an award is a triumph, but to do so on the occasion of The Queen's 90th birthday makes it an extra special achievement.
Taunton Deane is extremely proud to host these companies – and, of course, the many other businesses that provide local jobs and opportunities. We know our Borough is a great place for business – these awards demonstrate that."
LEW Techniques Ltd is based in Cook Way Taunton and employs 48 people and like the awards, is celebrating its 50th year.
It manufactures precision miniature packaging components for mounting specialist semiconductor devices, focusing on leading edge telecommunications, commercial optronics, defence, automotive and space applications.
Its products can be found incorporated into data transmission networks all around the globe, on land, orbiting the planet and deep under the world's oceans, helping to transport data across the internet into people's homes.
Major export markets include China, Germany, Malaysia, USA and France.
Overseas sales have grown by 60% over the last three years and the proportion of sales exported has increased to 66% of total sales.
It wins the Queen's Award for International Trade for outstanding growth in overseas sales over the last three years.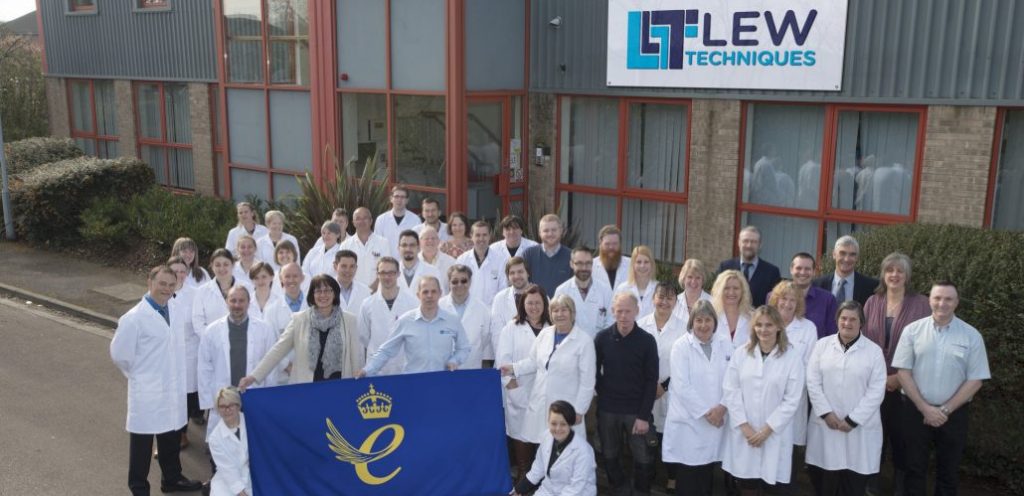 Andrew Walker, Technical Director of LEW Techniques, said:
"This award is recognition of a truly company-wide effort and is a reflection of our staff. The high technology industry sectors we operate within demand the highest quality, flexibility and responsiveness to new challenges and the staff's continuous, outstanding commitment and dedication have been fundamental to the company's continuing success," said Walker.
We now plan to consolidate and build on the results we have achieved over the last three years and continue to invest in seeking new opportunities that will secure our future and growth.
Our aim had been to boost profitability after the general world-wide turn down and in this we have exceeded our expectations."
Somerdale International Limited Unit is based at West Park 26, Wellington, and was established in 1990.
Somerdale exports perishable food products, mainly dairy products, and has developed a strong supplier relationship with British dairy farmers and processors, enabling them access to most markets.
In 2011 the company purchased its own purpose built cold store, and office which has since tripled in size to 10,000 square feet, to facilitate its own product ordering, receiving and shipping.
The company has built a strong customer base over 25 years, and exhibits at important Trade Fairs, in the USA, Riyadh, Sydney and Shanghai. In this latest accounting period, exports represented 94% of its £28.1 million turnover.
It wins the Queen's Award for International Trade for continuous growth in overseas earnings of 73% over the last six years.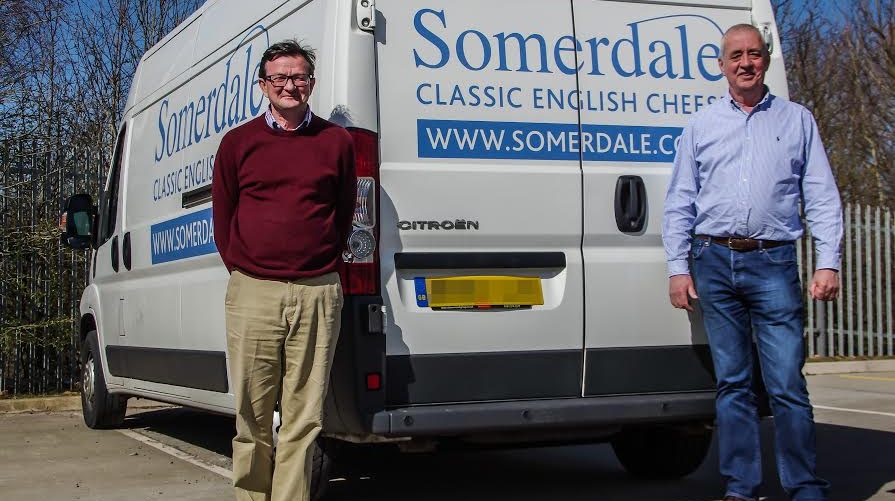 Nairn Glen, Chairman of Somerdale International, said:
"We are extremely proud to have won the prestigious Queen's Award for Enterprise in International Trade.
The award is testament to the experience and expertise we have accumulated in more than 25 years of exporting to all parts of the globe, the skill and dedication of our staff and the excellence of our partner suppliers who produce some of the very best British cheeses and dairy products."