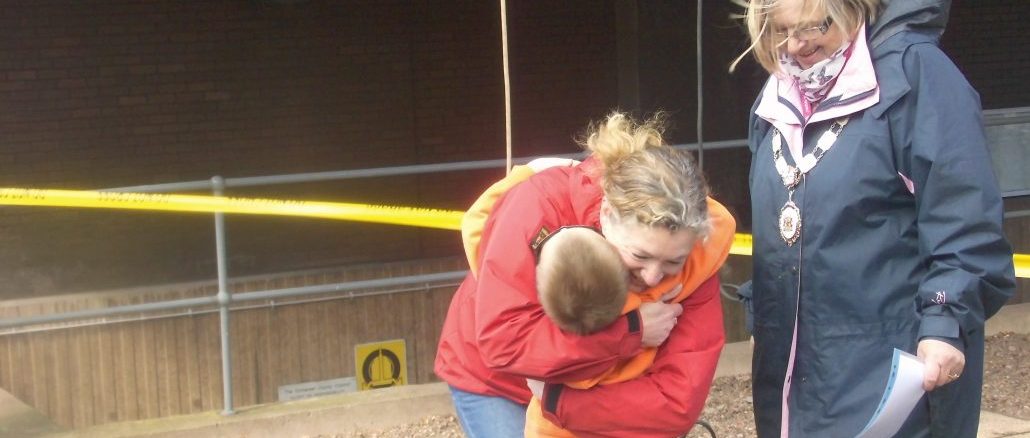 Altruistic abseilers raised more than £3,000 for good causes by propelling themselves from the dizzying heights of one of Taunton's tallest buildings last week.
More than 50 people went 'over the top' of County Hall's seven-storey C-Block on Friday and Saturday, taking part in the charity abseil organised by Somerset County Council Chairman, Christine Lawrence.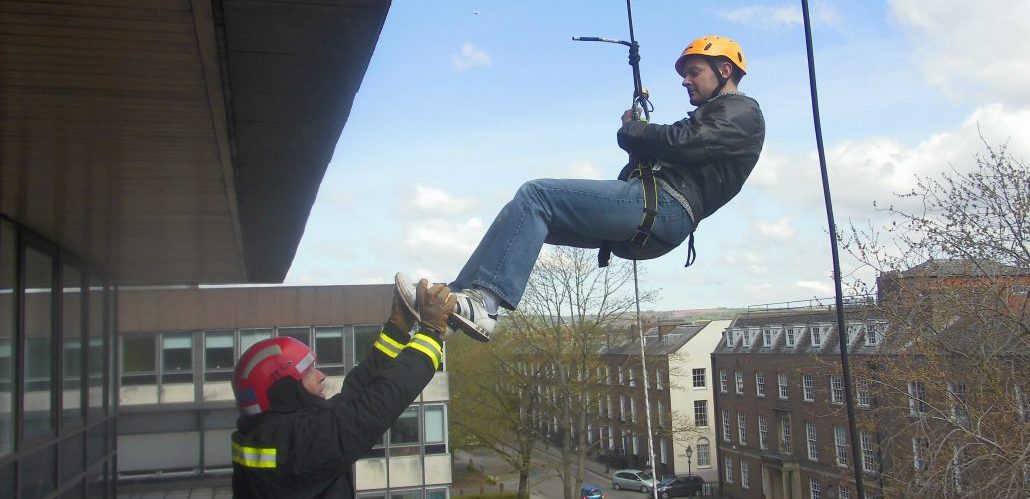 The event went ahead despite heavy rain on Friday, with Stuart Lawrence, the Chairman's husband, being the first to make the drop.
Devon & Somerset Fire & Rescue Service on hand to make it happen and happen safely.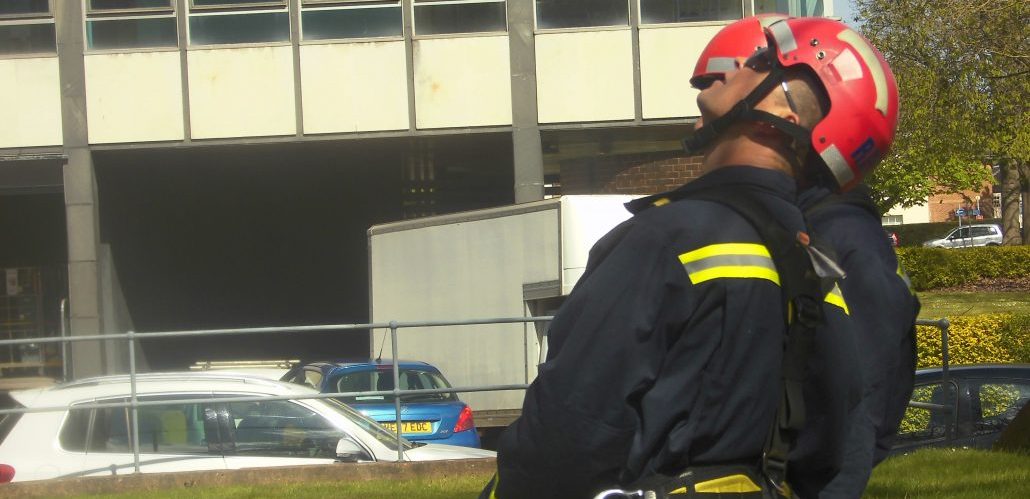 Funds raised will go to the Chairman's two chosen charities, National Autistic Society and Somerset Trust for Arts and Recreation, and The Firefighters Charity.
Cllr Lawrence said:
"I'd like to thank all of the wonderfully brave people who took part on Friday and Saturday.
I'd also like to thank the Devon & Somerset Fire & Rescue Service for their role in keeping all of our abseilers safe and the Somerset County Council facilities management team who worked tirelessly throughout and went over and above their duty to ensure the event went well."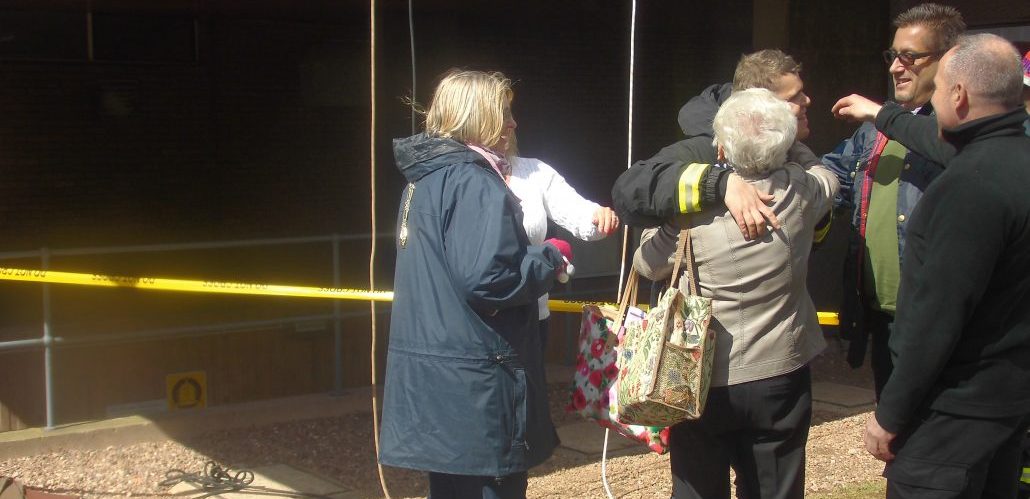 The people who took part are still collecting their sponsorship money, with a minimum amount of £50 required to take part.
Early indications show that many people raised above and beyond the minimum requirement.
The final amount will be announced following the deadline for collection on 13 May.