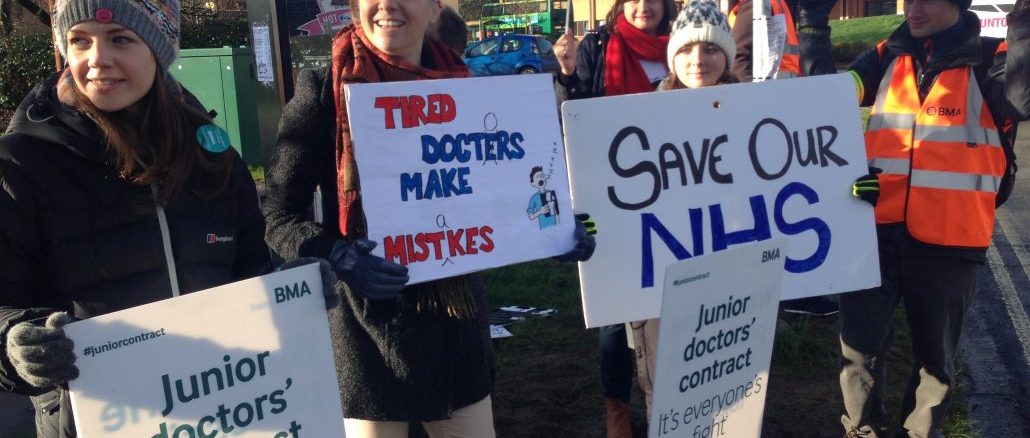 Junior doctors in Somerset have said they are overwhelmed by public support as they prepare for a full two day walkout starting tomorrow (Tuesday).
They will walk out on strike for the first time in the history of the NHS over the next two days in protest over contracts.
Hospital services and GP services will be run on these days by Musgrove's senior colleagues.
The chairman of the senior doctor committee at Musgrove Park hospital, Dr Timothy Zilkha, said:
"I am writing to report that in the forthcoming industrial action the senior doctors at Musgrove Park Hospital have made arrangements to deliver all emergency patient care and medical cover to current in-patients in the hospital.
Every effort has been made within departments to cover this work with fully trained clinicians.
We are very supportive of all our junior doctor colleagues who work tirelessly already delivering 24-hour, seven-day emergency care."
Junior doctors in Somerset, who have not taken the decision lightly, said:
"We are truly sorry to anyone who has had their appointment or operation cancelled.
The public support to date has been overwhelming.
We have received hundreds of signatures of support at our 'meet the doctors events' in Taunton town centre and many people have brought us food and messages of support at the picket lines."
The two day walkout begins at 08:00 until 17:00 tomorrow (Tuesday).