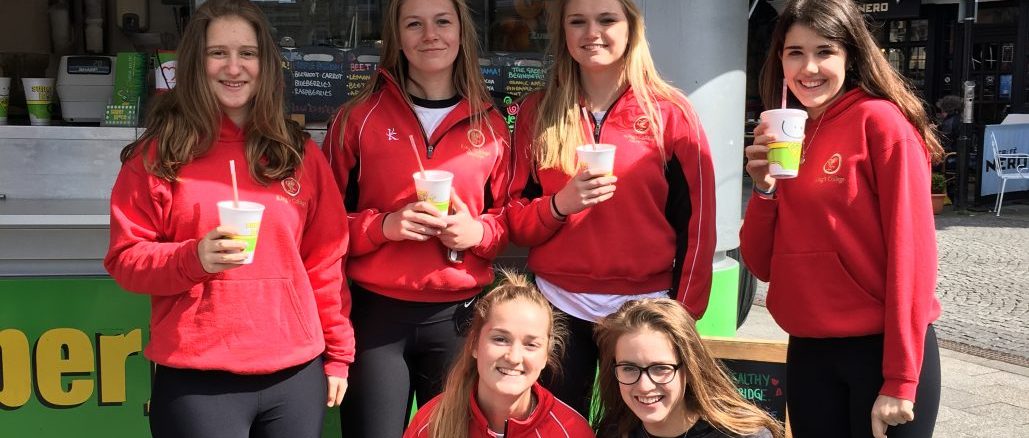 Shoppers in Taunton will get the chance to witness a local woman attempt to break the half marathon rowing world record this coming weekend.
Anna Lewis, from Taunton, will attempt to row the quickest half marathon ever, and a team of athletes will join her in rowing 250 kilometres between them in a day – that's the same distance from Taunton to Liverpool.
The event has been organised to raise money for Musgrove Park Hospital's charity, Love Musgrove, and all donations will go straight to the hospital's breast care unit and the Beacon Centre, the hospital's cancer treatment centre.
Money raised will help improve patient experience and contribute towards equipment and training that would not normally be provided by the NHS.
The world record attempt will take place on Saturday 30 April from 9am until 5pm at the bottom of the town's pedestrian High Street, next to the mobile Superjuice unit.
It will coincide with the launch of a new smoothie at the Superjuice unit, called The Pink One, of which £1 from each smoothie sale during the month of May will be donated to Love Musgrove.
The pink coloured fruit smoothie is made from crushed raspberries, apple, pineapple, mango, strawberry, turmeric and beetroot. It will be on sale from 30 April and throughout May.
Inspiration for The Pink One came from Taunton woman Heidi Waddon, who underwent treatment for breast cancer last year at Musgrove Park Hospital.
Keen to help raise funds for others undergoing the same treatment and care, Heidi and her husband thought utilising the town's mobile Super Juice unit they own and run would be a perfect way to help.
"I had a bit of a battle on my hands last year and am coming to the end of my treatment for breast cancer," she said.
The treatment I received in the breast care unit and the Beacon Centre at Musgrove Park Hospital was amazing and I want to give something back."
The smoothie's ingredients were selected to support healthy eating, and link with the commonly recognised pink colour that is often associated with breast cancer awareness campaigns.