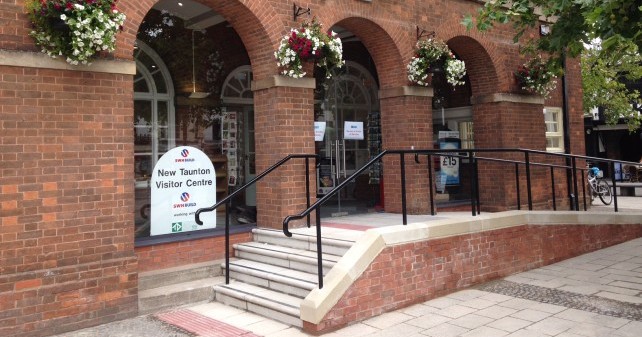 The site supervisor involved with the relocation of the Taunton Visitor Centre and whose work was 'instrumental' in winning a national award has died following a road accident.
Andrew Hopkins, Taunton Deane Borough Council's Marketing and Visitor Centre Manager, said:
"Sadly, since the award was announced we have heard the tragic news that site supervisor Dave Eaves has been fatally injured in a road accident.
His work was instrumental in gaining the award. We would like to express sincere sympathy to his family, friends and colleagues."
Contractors responsible for the relocation of Taunton Visitor Centre have won an award for demonstrating a high level of consideration towards the public, the workforce and the environment during refurbishment of the historic Market House.
SWH Build received a bronze ranking in the 2016 Considerate Constructors Scheme National Site Awards.
They completed the move to the Grade II listed building two weeks ahead of schedule last summer making it energy efficient and easily accessible while protecting its character and heritage.
SWH Build also ensured that surrounding businesses and members of the public experienced minimal inconvenience during the work through consultation, co-ordination and by providing information leaflets.
Andrew Hopkins added:
"The project was undertaken with extreme care and attention to our surroundings which made all the difference to us, the adjacent traders and the public.
We are now working with neighbouring businesses to create an area which will encourage people to enjoy this beautiful building in the heart of our county town."
Cllr Mark Edwards, Executive Councillor for Business Development, said:
"The Market House was built in 1772 and is one of the town's most important historic buildings. It commands a strategic position in the town centre and is a true local landmark.
I am delighted that SWH Build have been recognised for their care and attention to the building and the community throughout this project."