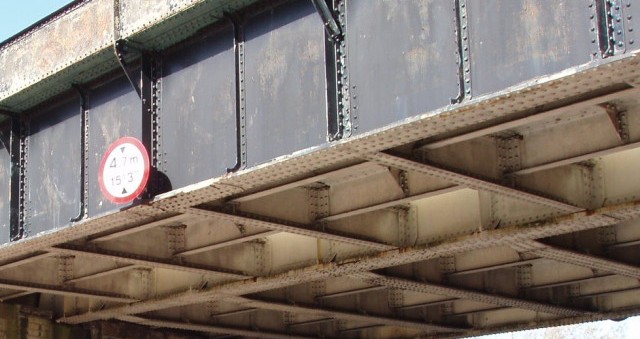 Drivers are being advised to plan their journeys carefully next week when a main road in Taunton closes for the removal of an historic former aqueduct and rail bridge.
Station Road will be closed from 05:00 on Monday 23 May until 13:00 on Friday 27 May.
The following week from Tuesday 31 May to Thursday 2 June has been booked as a contingency should works over-run, but the road will be reopened for the bank holiday weekend.
During the closure, a number of alternative arrangements will be in place, but drivers, pedestrians and cyclists are advised to plan their journeys carefully and allow extra time to travel.
For vehicles, a signed diversion route will be in place via the Obridge Viaduct, although, as with any road closure, drivers are free to seek their own alternatives.
For pedestrians, access will be maintained during working hours (6.30am to 11.30pm) using steps and a ramp via Whitehall. Outside of working hours, one of the footpaths beneath the bridge will be reopened for pedestrian access.
For pedestrians with limited mobility, Carillion will be providing a shuttle bus.
Parents with prams and pushchairs will be offered help using the steps, or they can choose to catch the shuttle bus.
Cyclists can use the diversion for vehicles or will be offered assistance using the pedestrian route.
The Northern Inner Distributor Road is a multi-million pound project commissioned by Somerset County Council and carried out by the construction contractor Carillion to unlock the Firepool regeneration site where there are ambitious plans for a riverside business, residential and shopping development.
By providing a link from Priory Avenue to Staplegrove Road, it should also help to ease congestion in the town centre and on Priorswood Road.
The Kingston Loop Bridge is the last major component of the NIDR still remaining.
The current estimated completion date provided by Carillion is late 2016 and Somerset County Council continues to work with the contractor to open the road as soon as possible.
Somerset Waste Partnership are urging residents who live near Taunton station with Monday waste collections to put all their boxes, bins or black sacks out promptly by 7am or the night before.
A dawn waste patrol on Monday by Somerset Waste Partnership and its collections contractor Kier will dodge traffic disruption from recently announced work on Station Road's rail bridge.
Several crews and trucks will go into the area from 7am to ensure it is completely cleared of rubbish and recycling before the bridge work makes vehicle access difficult.
Anyone unable to get their waste out on time is being advised to ensure it is next presented from 7am on Tuesday 31 May, one day later than usual because of the bank holiday that Monday.
Alternatively, they can recycle everything except food waste at Taunton (Priorswood) Recycling Centre from 8am to 4pm seven days a week.