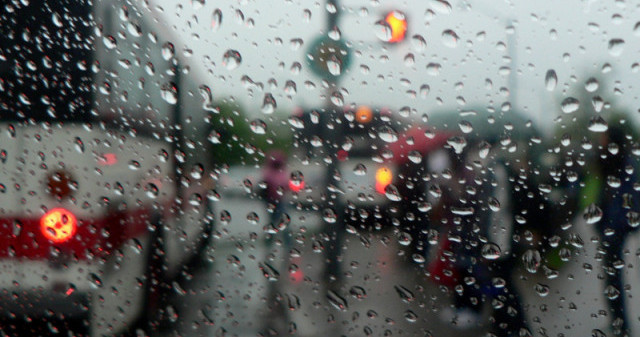 From tomorrow (Wednesday) there will be some small alterations to the temporary bus services introduced after Somerset County Council were informed by WebberBus that it would cease trading earlier this month.
For the most part there is no change beyond some extra buses on the routes.
The two cases where there is more of an impact are:
16 Cannington to Minehead, which will be leaving Cannington two minutes earlier
37/375 Bridgwater to Street. This will be running to a significantly different timetable.
All services taking students to schools and colleges will continue as at present.
Somerset County Council said:
"We apologise for the disruption that this has caused. Webberbus tickets that are in date will be accepted by Buses of Somerset and First West of England until their expiry date."
Somerset's second largest bus operator, WebberBus, informed the Council earlier this month that it would cease to operate due to financial difficulties.
Council staff have been working flat-out to make sure dozens of important bus routes are covered including those serving six schools, four colleges and more than a dozen public routes.
Current list of the affected Webberbus services, and replacements where they have been arranged, with links to the relevant timetables for detailed information:
Public Service Routes
10 Minehead – Porlock First are providing a replacement service.
12/15 Wellington – Taunton – Bridgwater Use First services 21/21A/22/22A, extra capacity will be provided where necessary
16/24 Minehead – Bridgwater See First service 15 for Minehead/Carhampton/Williton/Watchet/Nether Stowey to Bridgwater College
First service 14 and X14 operates between Bridgwater and Cannington
First will operate a replacement service 16 Minehead to Cannington with connection to/from Bridgwater via 14/X14
18 Minehead – Taunton Use First service 28, extra capacity will be provided where necessary
19 Bridgwater – Street First will replace journeys previously operated by WebberBus
26 Wells – Weston-super-Mare Use First service 126, additional capacity will be provided for Easton to Wells Blue School journeys
27 Creech – Taunton Use First service 29
34 Yeovil – Bridgwater Hatch Green service 16 is available
37 / 375 Bridgwater – Street – Wells A new service from 25 May, 37 Bridgwater to Street
38 Taunton – Street – Wells Use First service 55
62/66 Weston/Axbridge – Bridgwater College Crosville Motor Services will provide these services
67 Wells – Burnham-on-Sea First will provide replacement service
75 Weston – Burnham – Bridgwater Use First routes 20/21/21A, additional capacity provided where necessary
76 Weston – Burnham Use First service 20
101 Minehead Town Service First will provide this service
623 Wellington – Bridgwater College First will provide replacement service
Bridgwater Town Services First will provide replacement services
Taunton Town Services Use existing First Taunton Town services
School Routes from Monday 16 May until Friday 27 May
All current school bus passes will be valid.
C559D Haygrove Bakers Dolphin
C510A Robert Blake Science College Berry's Coaches
C511J Robert Blake Science College Bakers Dolphin
C567D Chilton Trinity First
C524A Chilton Trinity Crosville
C504A Bridgwater College Academy and Kingsmoor First
C015B Catcott Primary Taunton Minibuses
C535G Haygrove Bakers Dolphin
WB26 The Blue School P&V Minibuses
WB16 (pm only) Danesfield A number of solutions have been put in place for individual pupils – parents are being informed. The morning services are all unaffected.