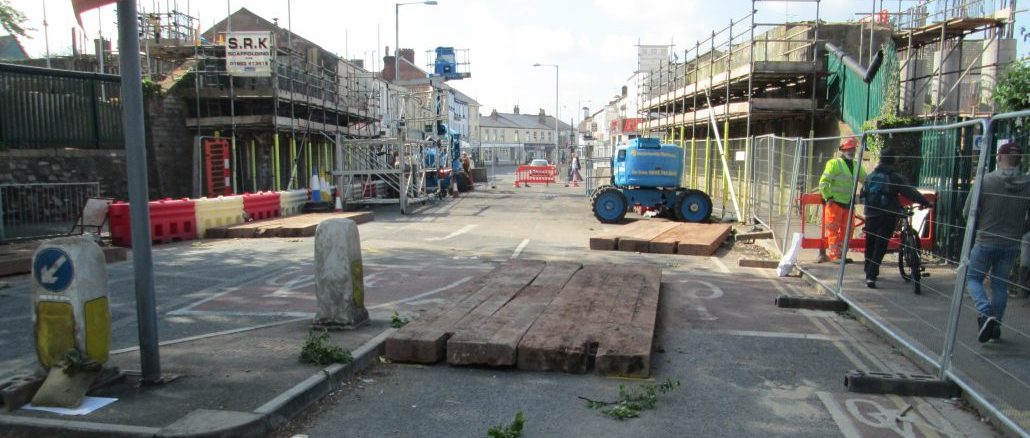 A key road in Taunton has reopened ahead of schedule today (Thursday) following the successful removal of an historic former aqueduct and rail bridge.
The Kingston Loop Bridge over Station Road was reopened to traffic at lunchtime today, nearly 24 hours earlier than planned following the major engineering works.
The bridge is being converted to a road bridge by Somerset County Council's contractor Carillion as part of the Northern Inner Distributor Road (NIDR) project.
The structure has been adapted from a canal-carrying aqueduct to a rail bridge over the past 200 years and the new road bridge has been designed to preserve the historic look of the area as much as possible.
Station Road was closed from Monday so contractors could dismantle the bridge and remove the old deck, beams and side panels.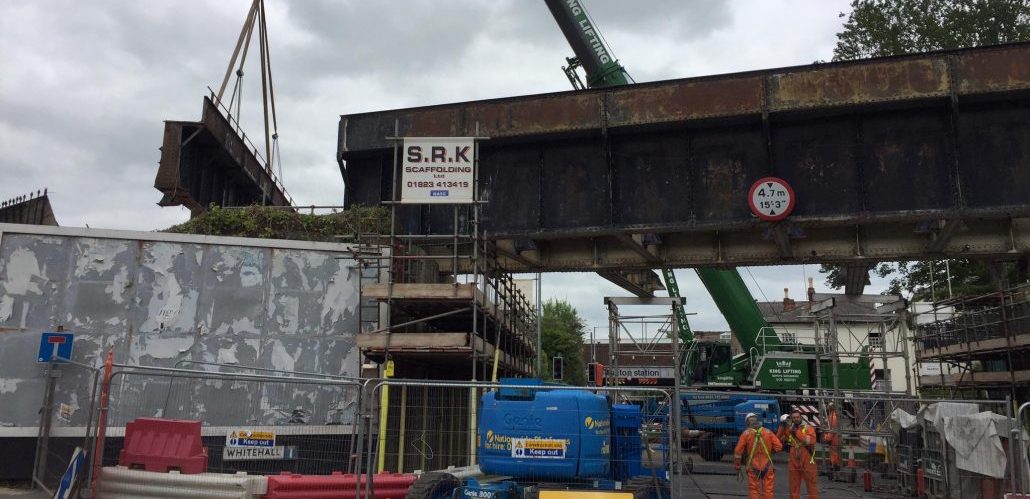 The two historic steel edge beams were also removed and these will now be refurbished before being returned to the structure when the new bridge deck is constructed later in the year.
A spokesman for Somerset County Council said:
"We'd very much like to thank people in Taunton for their patience while Station Road was closed.
The removal of the old bridge was a significant and disruptive piece of work as we had no choice but to close the road. So, we're very pleased this stage has been completed and completed ahead of schedule."
The NIDR is a multi-million pound project commissioned by Somerset County Council and carried out by the construction contractor Carillion to unlock the Firepool regeneration site where there are ambitious plans for a riverside business, residential and shopping development.
By providing a link from Priory Avenue to Staplegrove Road, it should also help to ease congestion in the town centre and on Priorswood Road.
The Kingston Loop Bridge is the last major component of the NIDR still remaining.
The current estimated completion date provided by Carillion is late 2016 and Somerset County Council continues to work with the contractor to open the road as soon as possible.