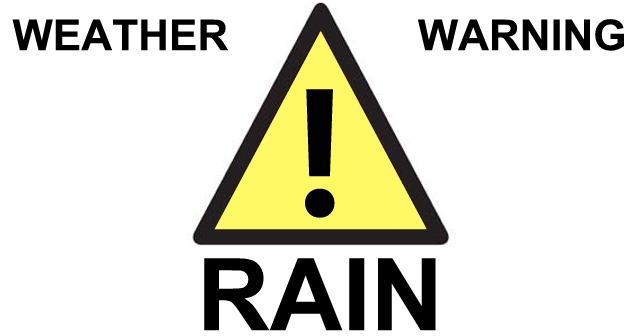 A yellow weather warning for rain has been issued for South West England today (Saturday).
Scattered heavy showers and thunderstorms are expected to develop more widely through the afternoon and into this evening.
The Met Office's Chief Forecaster said:
"Heavy showers are expected to develop more widely around midday on Saturday, with thunderstorms likely in places during the afternoon and evening, when they will tend to become organised into bands.
But as often is the case in these situations, some places will miss the heaviest rainfall, or even remain completely dry.
Hail is likely in some of the storms, which could produce 20-30 mm of rain within an hour in a few places."
The affected areas are likely to be Bath and North East Somerset, Bournemouth, Bristol, Cornwall, Devon, Dorset, North Somerset, Plymouth, Poole, Somerset, South Gloucestershire, Torbay, Wiltshire, Gloucestershire and Swindon.
The warning is valid from 11:00 this morning until 21:00 tonight.