Avon and Somerset Police are appealing for witnesses following 57 incidents of criminal damage on 28 May 2016 in central Taunton.
Avon and Somerset Police said:
"We want to speak to two young men, who we believe can help us with our enquiries, in relation to over 57 incidents of criminal damage in the form of graffiti "tags". Do you recognise them?"
Between 10pm and midnight on May 28, two males were caught on camera spray painting walls, bridges, bins, street lights and shop windows with their particular "tag" or personal symbol in bright yellow and orange.
The pair started in Staplegrove Road in West Taunton and went through the town to Station Road in the Town Centre causing what is likely to run into thousands of pounds worth of damage.
PC Gary Pethick said:
"The tagging has caused so much damage.
The cost to clean and put right some of the things that have been spray painted is going to be thousands.
One elderly couple have only recently had a wall built and rendered at the cost of £22,000 and it's going to cost them approximately £1000 to have their wall cleaned up.
Graffiti or street art can be a really vibrant addition to towns and cities when created by proper artists and located appropriately and legally.
There is a huge difference between attractive urban art and mindless criminal damage.
Tagging isn't attractive and can depreciate the value of people's property. This is criminal damage.
We believe the male featured in the photo can help us with our enquiries and we are keen to speak to him.
He is described as white and in his mid-teens to early twenties.
He was wearing a black or dark hooded top with a white photograph on the front, with writing that appears to say Detroit, or something similar.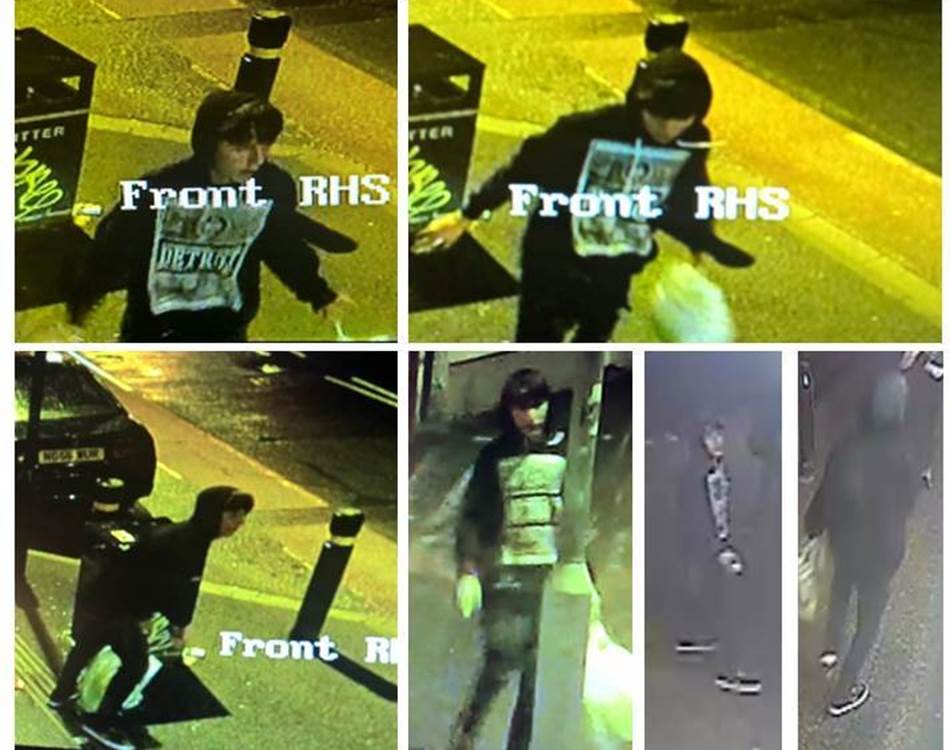 If anyone has any information about these incidents, recognises the person in the photos or the "tag", then please contact me via the 101 number quoting reference number 5216123931."