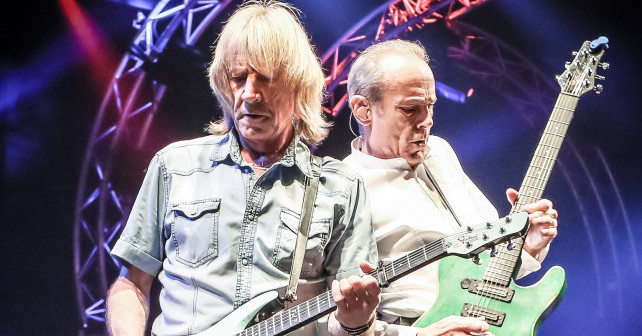 Status Quo's Rick Parfitt is currently in hospital in Turkey following a suspected heart attack yesterday.
A statement has been posted on the band's website:
"In the early hours of Wednesday 15 June 2016 following the Status Quo gig at Expo 2016 in Antalya, Turkey, Rick Parfitt suffered a suspected heart attack.
He is being treated in a hospital in Turkey and whilst his condition is serious, he has already demanded his customary cup of tea with two sugars and a sweetener."
Status Quo are set to perform to a sell out crowd as part of Somerset Rocks at Taunton's Vivary Park in August.
Freddie Edwards, the son of Status Quo bassist John 'Rhino' Edwards, is stepping in for Rick for an upcoming charity show this month.
The statement continued:
"It is likely that Freddie will stay with the band to allow them to honour their commitments and not let down the fans up to and including the show on Sunday 3 July at Gröna Lund Tivoli, in Stockholm, Sweden."
Simon Porter, the band's manager said:
"No further comment will be made at this stage until the completion of the next round of tests and assessments to be made over the next few days.
We would ask you to respect the family's privacy at this difficult time."