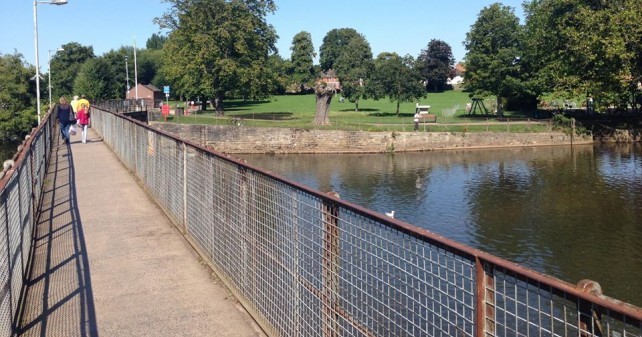 Volunteers from the West County branch of the Inland Waterways Association have organised a third clean up along the banks of the River Tone and this time they are getting some assistance in the water.
Staff from the Somerset Activity and Sports Partnership (SASP) will be paddling out in their canoes to collect plastic bottles and rubbish that cannot be reached from the river bank.
The litter pick tomorrow (Monday 20 June) follows successful events in March and April. 
The Council's DLO is giving its support by collecting and disposing of the waste bags once again.
SASP have agreed to fund two apprentices to support school and community groups at the Centre for Outdoor Activity and Community Hub (COACH) near French Weir, Taunton. 
COACH is a charity that draws together a wide range of community, sports, education and youth interested groups to provide activities for social benefit. It was established with funding from a variety of sources including £250,000 from Taunton Deane Borough Council from the sale of the former Taunton Youth and Community Centre at Tangier.
Among those helping to litter pick along the river bank are staff from Tesco's Taunton store, the Friends of Longrun Meadow, and the Friends of French Weir Park.
Executive Councillor for Environmental Services, Cllr Patrick Berry, said: 
"It is fantastic to see so many people from different organisations getting involved in this project. 
Many of them have received support or encouragement from the Council in the past and it is wonderful to see them taking pride in their community."