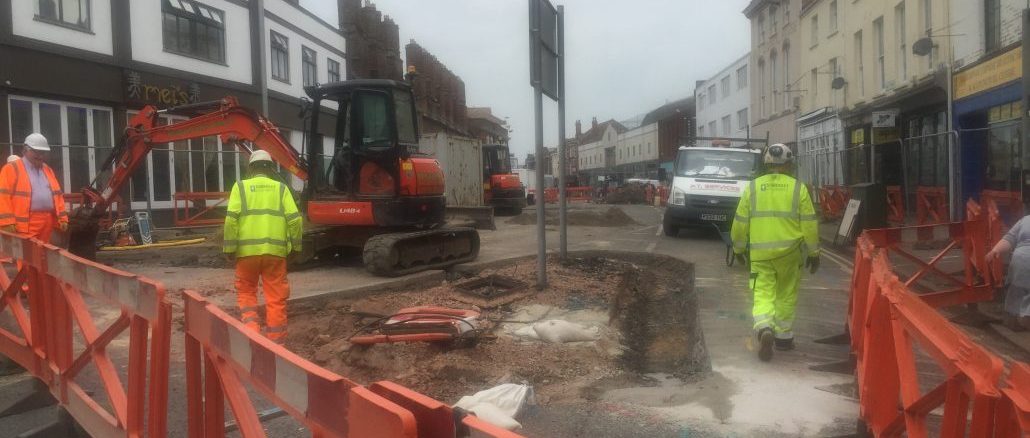 A major scheme to replace and upgrade one of Taunton's key junctions is making good progress and remains on schedule.
Somerset County Council is currently improving the junction where East Street and East Reach meet Hurdle Way.
All equipment is being replaced, and the layout of the junction is being improved to reduce the number of pedestrian movements crossing Hurdle Way from three to two.
Work began on Monday 6 June and is expected to take around eight weeks.
So far the key milestones include the installation of a new power supply and underground ducting on Hurdle Way and East Street, construction of the new pedestrian and traffic islands, and installation of tactile paving on the pedestrian refuge.
The next steps will be to finish the underground ducting on East Reach and build the new pedestrian crossings, before carrying out full resurfacing of the junction.
The traffic management plan has been working well so far and the County Council will continue to monitor this as the scheme progresses.
The team has also been working hard to minimise disruption for local businesses, responding to any concerns, updating signs and adapting working methods wherever possible.