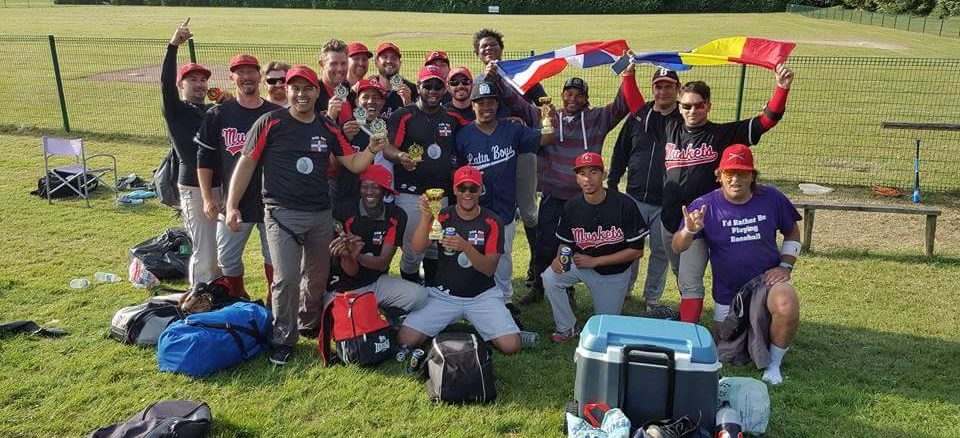 Taunton Muskets Baseball Club travelled to London this weekend to compete in the annual London Tournament hosted by the South London Pirates at David Ward Field, Roundshaw Playing Fields.
Having been introduced to the tournament two years ago as part of a combined team from the South West Baseball League, the Muskets tasted defeat last year in the final, which was temporarily hosted at Farnham Park, the home of British baseball, in Slough.
Since that defeat the Muskets have gone on to win the South West League title undefeated and have continued that run into the current campaign.
With their confidence high from their performances in the league and the experience of a few players from league rivals Bristol Badgers and Newton Brewers the Muskets went into the weekend with high expectations.
Unfortunately they faltered in their very first game on Saturday morning, narrowly losing 2-1 to their hosts the South London Pirates.
The Muskets then produced a great team performance in their second game against the Stourbridge Titans, which, coupled with other results, meant they would go into Sunday competing against Team France, Milton Keynes and the Pirates to take home the London Tournament Championship trophy.
A determined Muskets team, with the final in sight, saw off both Team France and Milton Keynes to set up a final against the Pirates.
In a finely poised game, the Muskets trailed 8-3 after 2 innings, before shutting out the Pirates and mounting a comeback, heading into the bottom of the last inning winning 10-8.
With only one out needed to get their hands on the trophy the Pirates scored to set up tense finale.
However the Muskets held their nerve as a fly out to right field confirmed the Taunton Muskets as London Tournament Champions.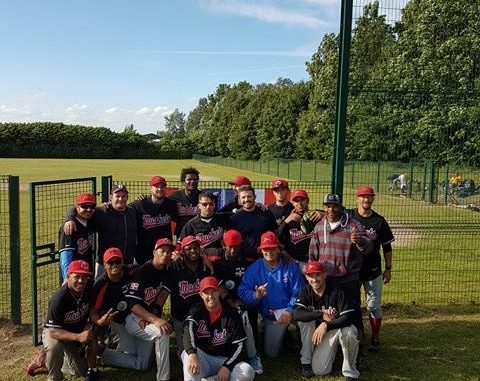 "I have never been so proud of this club and all of these players," said club chairman Chris Chantrey.
"Everyone has performed this weekend and it was a real team effort" he added.
"Due to the efforts of team manager Jamie Pollard and tournament captain Miguel Sanchez this victory became possible, as they ensured the team stayed focused and played with the passion needed to win."
With the trophy safely back in the South West the club heads back into league action this Sunday (17 July), as the Muskets head to Plymouth to continue their title defence against the Mariners, while the Musketoons host the Exeter Spitfires in a division two clash at Taunton Academy.
The club is always looking for new players. Training takes place at Taunton Academy on Cheddon Road, Taunton on Wednesdays from 6pm until dusk and everyone's first session will be free.