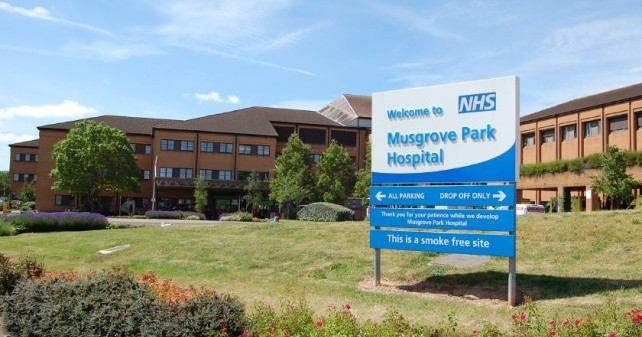 Musgrove Park Hospital scored an average of 8.9 out of ten in the latest National Cancer Patient Experience Survey, placing it above the national average score of 8.7.
Ninety three percent of respondents said that, overall, the administration of their care was very good or good.
Ninety two percent said that, overall, they were always treated with dignity and respect.
Eighty two percent were "definitely" involved as much as they wanted to be in decisions about their care and treatment.
Ninety five percent said hospital staff hadtold them who to contact if they were worried about their condition or treatment after they left hospital.
These figures come from a 77% response rate, which is higher than the national average response rate of 66%.
Hayley Peters, Musgrove's director of patient care, said:
"I would like to thank everyone who completed this confidential survey.
The results highlight very good standards of patient experience, which we strive to provide throughout the hospital.
We are committed to improving all the time, and acting on feedback from our patients and visitors. Insight from these results will help us improve our cancer services even further."  
Commissioned by NHS England and now in its fifth year, the National Cancer Patient Experience Survey monitors national progress on cancer care, to support local quality improvements, assist care commissioners and providers, and offer information to charities and other groups that support cancer patients.
The Taunton and Somerset NHS Foundation Trust's full report can be accessed by visiting www.ncpes.co.uk and for more information about Musgrove's cancer services visit www.musgroveparkhospital.nhs.uk/wards-and-departments/departments-services/.