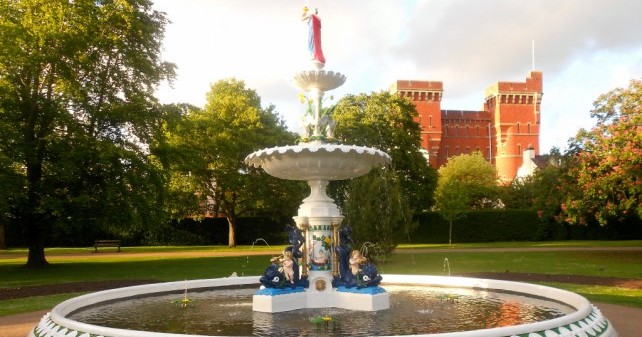 Five parks and open spaces in Taunton Deane are some of the very best in the UK – and that's official.
Vivary and Victoria parks, and French Weir in Taunton, plus Wellington Park, are among a record-breaking 1,686 parks and green spaces that will today receive a prestigious Green Flag Award – the mark of a quality park or green space.
Swains Lane Nature Reserve in Wellington has once more gained a Community Green Flag award, while Wellington Park has also won a Green Flag Heritage award.
The award, now celebrating its 20th year, recognises and rewards the best parks and green spaces across the country. A Green Flag flying overhead is a sign to the public that the space boasts the highest possible standards, is beautifully maintained and has excellent facilities.
Cllr Catherine Herbert, Executive Councillor for Sport, Parks and Leisure, said:
"We are absolutely delighted to receive Green Flag Awards again from Keep Britain Tidy. We are proud that we can once again fly the Green Flag in our wonderful open spaces.
This Award recognises and highlights that people in Taunton Deane are benefitting from a green space of the very highest quality.
This would not be possible without the dedication and hard work of the many volunteers and Friends groups, as well as our own team of open spaces staff."
International Green Flag Award scheme manager Paul Todd said:
"We are delighted to be celebrating another record-breaking year for the Green Flag Award scheme, especially as we celebrate the 20th anniversary of the Awards.
All the flags flying this year are a testament to the efforts of the thousands of men and women, both staff and volunteers, who work tirelessly to maintain the high standards demanded by the Green Flag Award."