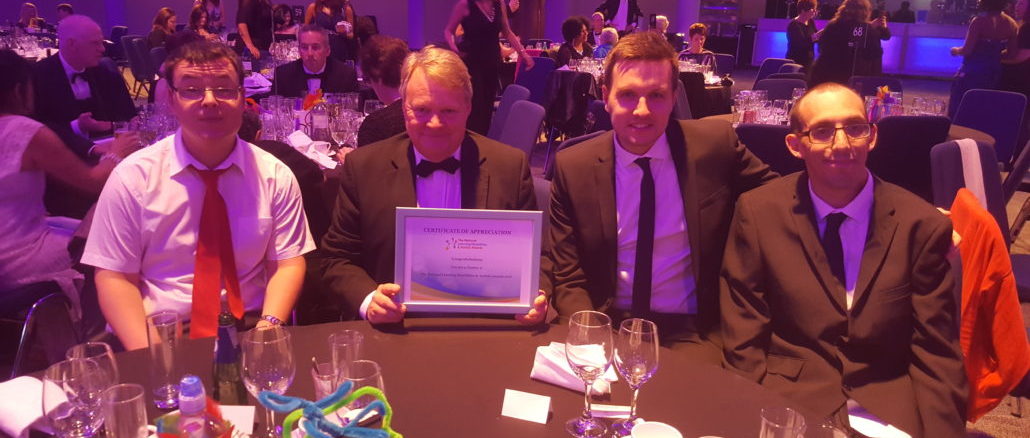 Somerset County Council is celebrating this week after being recognised at a national awards ceremony for the employment support it provides to people with learning disabilities.
The Council was awarded runner up in the 'Employer of People with a Disability' award category at the National Learning Disabilities and Autism Awards.
Somerset County Council was recognised for the support it provides to people with learning disabilities to find meaningful work and for the number of people that have been appointed roles within the Council.
Successful appointments include positions in the Facilities Management team, Transport in Somerset team and in catering roles in the canteens both at County Hall and at Six Acres (a centre for people with learning disabilities in Taunton).
Somerset County Council has also funded and jointly co-ordinates Project Search, alongside partners Musgrove Park hospital and Somerset College. This project has so far supported 9 young people with learning disabilities into roles at Musgrove Park hospital, and 8 of these people have since gone on to secure permanent jobs.
Hugh Griffith, Strategic Manager for Organisational Development and HR at Somerset County Council, said:
"Somerset County Council was awarded as runner up, which is a fantastic achievement and great recognition of the work we do given this was a National Award."
Mostly I would like to thank Wayne, Gavin, Melissa, Dean, Laura, Felix and Michael who we employ with support from Aspire, who have shown us over the last year, here at Somerset County Council, that employing and working with people with a learning disability is no big deal for us as an employer, but a huge life contribution for them. We would urge companies and businesses all over Somerset to consider and do more to support these potentially key members of the workforce."
Somerset County Council also fund and support the work of Aspire who are a dedicated County-wide team of employment professionals, who help people with learning disabilities move into paid employment.
Aspire gives people the training they need to become employable as well as providing on-going support to help them keep their jobs and further their careers.
William Wallace, Cabinet Member for Adults Services, said:
"I am extremely pleased and proud of the work that Somerset County Council have done in supporting a number of young people and adults with learning disabilities into positions of work, both here at the Council and across the wider community.
I hope that this recognition award will act as encouragement for other work places, businesses and large employers to consider taking on staff with learning disabilities. A learning disability should not be a barrier to paid employment, and these individuals can often enliven and enrich a workforce, bringing a variety of new skills, passions and enthusiasm to a job, which shouldn't be overlooked."
If you are an employer or business owner who would consider the opportunity to support a young person or adult with learning disabilities into work contact Simon Payne at Aspire on 07919 540745 or email SFPayne@somerset.gov.uk