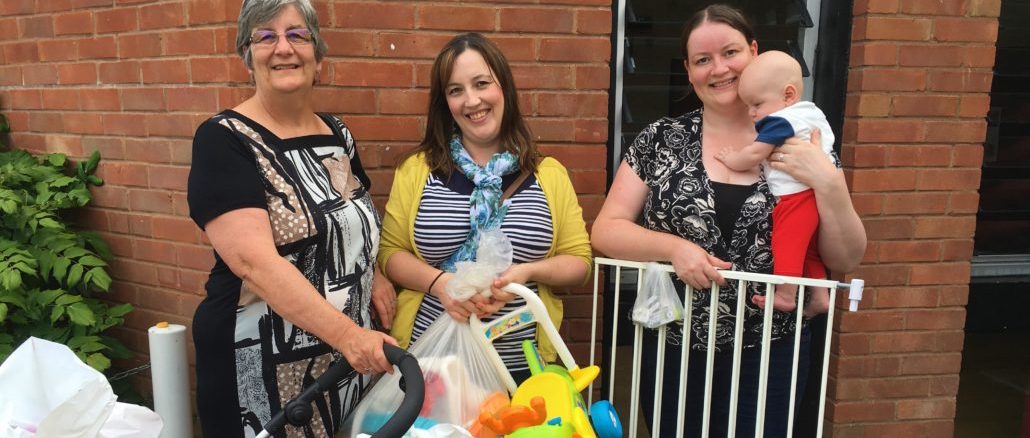 Local parents and mums-to-be have been enjoying the arrival of the award-winning Mum2Mum Markets in Taunton, which saw 181 buyers through the door at the May launch event and a staggering 242 at the follow-up event in July.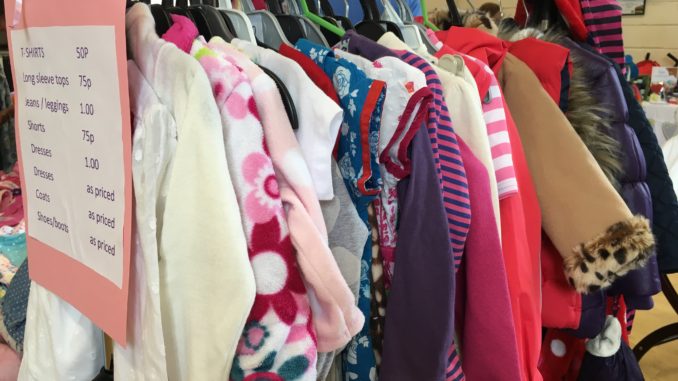 Many quality pre-loved baby and children's bargains have changed hands at these friendly, well-organised local events, which are run by Linda Grace of Wiveliscombe.
Following the success of the Taunton markets, Linda is now launching the markets in Bridgwater, with the backing of her new sponsor Aqua Splash Tots, who run baby and toddler swimming lessons at Musgrove Park Hospital and also the Brainwave Centre in Bridgwater.
Debbie Stenning, Director of Aqua Splash Tots, said:
"Aqua Splash Tots are very excited to be sponsoring the Mum2Mum markets in Taunton and Bridgwater.
After attending the July event in Taunton, we were so impressed by how professional Linda and her team were. We feel that the events are great for the local communities and help to get parents together.
We have been teaching swimming to parents and babies in the local area for four years and at the July event there were lots of our parents there, who felt that these markets are a fantastic idea.
We are looking forward to supporting Linda and her team at the Mum2Mum Markets in Taunton and Bridgwater for the foreseeable future."  
The next Taunton market is on Saturday 10 September at West Monkton Village Hall and the Bridgwater markets launch on Saturday 15 October at 16:10 at Robert Blake & Elmwood Leisure Sports Hall.  
Both events run from 14:00 to 16:00.  
Attendees can stay up to date with the latest news and special offers by joining the online events via the 'Mum2Mum Market South West' Facebook page.
Anyone wishing to sell their quality pre-loved items can book a stall on the Mum2Mum Markets central website.
Linda is delighted with the success of the Taunton markets and looks forward to meeting more buyers and sellers in Bridgwater.  
"I've been blown away by the interest in the Taunton markets, which have quickly become really friendly community events with a loyal following.  
A lot of my stallholders have re-booked for future markets and I always have people asking me when the next event will be!
I'm looking forward to replicating this and bringing the people of Bridgwater and the surrounding villages the opportunity to find a huge range of quality pre-loved baby and children's goods under one roof and help them make some money back from their outgrown items.
Despite our name, you don't need to be a Mum to sell – we've had lots of Dads and Grandparents running stalls too!"
To find out more about Mum2Mum Markets and Aqua Splash Tots, visit their Facebook Pages, or websites at www.mum2mummarket.co.uk and www.aquasplashtots.co.uk