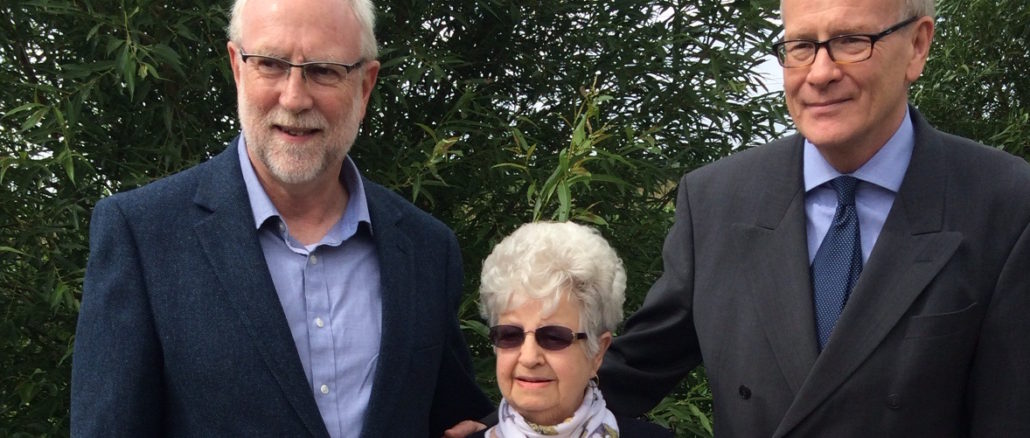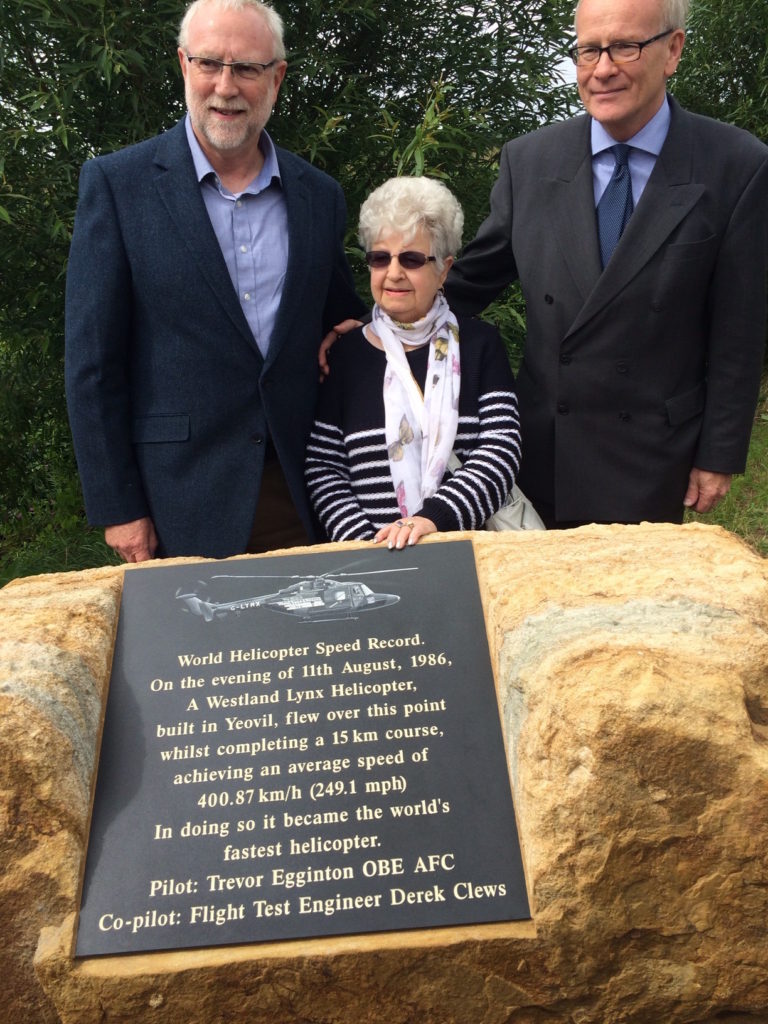 Somerset County Council has been helping commemorate a remarkable aviation world record set in the county.
A specially made hamstone and plaque have been unveiled at Westhay on the Somerset Levels commemorating three decades since the World Speed Helicopter Record was set by a G-Lynx helicopter.
On 1 August, 1986, the helicopter specially prepared in ten weeks by Yeovil's the Westland Helicopter company, reached a speed of 400.87 KPH over a 15 kilometre course.
The plaque was unveiled by the former Flight Engineer and Co-pilot Derek Clews, John Ponsonby, Managing Director of Leonardo Helicopters in Yeovil, and Joan Egginton, the widow of the Pilot Trevor Egginton OBE AFC.
Somerset County Councillor Christopher Le Hardy, Chair of Somerset's Armed Forces Covenant, represented the Council at the ceremony.
"This is a remarkable anniversary of a remarkable world speed helicopter record" he said.
"It is a tribute to Westland helicopters. At the time Westlands was at the leading edge of helicopter technology, in particular with its revolutionary composite blade and gearbox technologies.
A standard that has continued, been sustained and improved over the intervening three decades as Westlands became AgustaWestland. It is now part of the Leonardo – Finnmecanica Group, producing the next generation of Wildcat helicopters for the British and other armed forces".
Anyone can visit the site located just over the river bridge west of West Hay and it is hoped the Somerset Tourist Board will add to the map of places to visit.