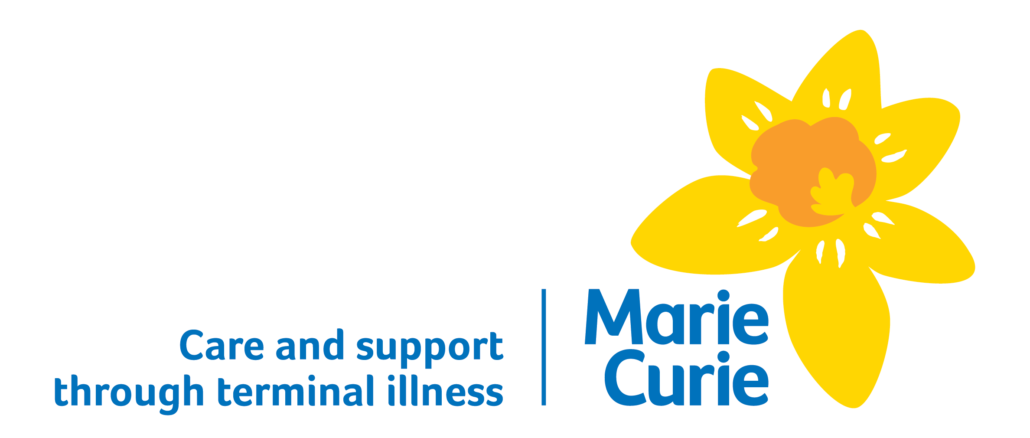 The Marie Curie Companions service, which provides support to people who are nearing the end of their life, celebrated its second year in operation at Musgrove Park Hospital in Taunton this month.
The team of 25 specially-trained volunteers dedicate time to provide tailored support for people on the hospital's wards who are dying, as well as family and friends who are visiting them. Marie Curie Companions can also be with patients if they are alone and offer families and carers support, reassurance and the chance for some respite.
Since its launch in 2014, more than 290 patients have been supported by the service which runs across all adult wards in Somerset's largest acute trust.
 The team celebrated the two year milestone at an event on Thursday 1 September where they were presented with a 'Going the Extra Mile' (GEM) award from the Trust which recognises excellence in patient care and making a real difference to people's lives.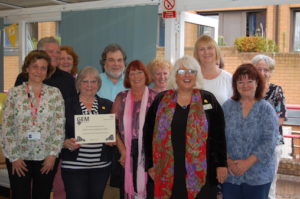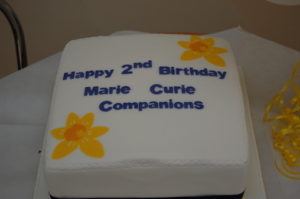 Dr Sam Barrell, chief executive at Musgrove Park Hospital, said: "The Marie Curie Companion service has been a great success and we have had so much positive feedback from patients and their families and carers. It has greatly improved the end of life care we are able to offer at the hospital and was highlighted by the Care Quality Commission as an area of outstanding practice.
"Our volunteers make a real difference to patients while they are with us at Musgrove. We know it isn't always easy for relatives to visit so it is reassuring that their loved ones will still have a friendly face to spend time with."
Julia Bearne, Marie Curie Companion Service Manager added: "The team are so pleased to receive a 'Going the Extra Mile' award in recognition of the work they do. Whether it's being there to give a few hours of comfort, a sympathetic ear or practical information, Companions tailor their support according to people's needs. How they help depends entirely on the support that people want and need on the day.
"Our Companion volunteers tell us they find the role incredibly rewarding and we always need more volunteers to enable more people to benefit, especially during the busy winter months.  Having a supporting, friendly face who can be with a patient is a great comfort and makes a real difference."
Volunteers undertake five weeks of training to equip them with the skills and knowledge they need to become a Companion. This includes patient confidentiality, communication skills, and issues concerning bereavement and loss. There is also a chance for volunteers to receive further training such as dementia awareness.
Jenny Campbell, who has been a Marie Curie Companion since 2014, added: "I get asked if it's a depressing thing to do, but it is a privilege to be part of someone's life when they are dying. I always introduce myself to the patient, even if they are unconscious. If the family are not sure about something they have been told by medical staff, we can ask them to explain it again. We can also signpost the family what to do when the patient has passed away. I definitely recommend it. It's a very worthwhile thing to do if you are thinking about volunteering."
If you would like support from the service or are interested in becoming a Marie Curie Companion, please contact Julia Bearne, Marie Curie Companion Service Manager, for more information on Julia.bearne@mariecurie.org.uk or 07730 751 685 or visit www.mariecurie.org.uk/marie-curie-companions.