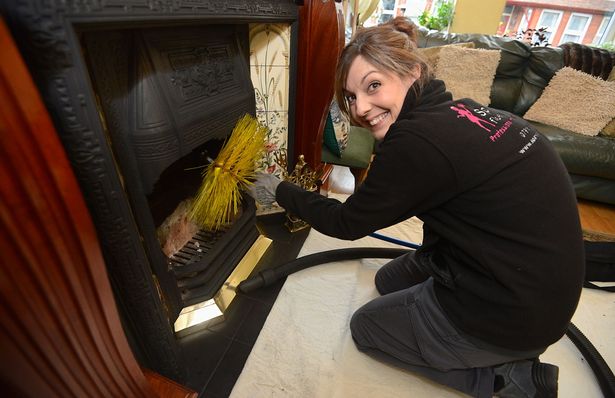 With colder nights fast approaching, Chimney Fire Safety Week (5 –11 September) provides a timely reminder to make sure that your chimney is ready for the winter months ahead.
Devon & Somerset Fire & Rescue Service as part of the national Fire Kills campaign are urging householders to check their chimney is safe and has been swept by a registered chimney sweep.
Chimney fires accounted for over 5,000 incidents dealt with by fire and rescue services in England between April 2014 and March 2015. This year's Chimney Fire Safety Week calls for homeowners to clean up their act and get their chimneys swept by a registered sweep to prevent chimney damage, and, in worse cases, household fires.
Marc House, Community Safety Prevention Manager explains: "All chimneys and flues are best cleaned and checked during the summer months to ensure they're free from debris and in full working order before it starts to get colder. A blocked or defective chimney can cause both chimney fires and carbon monoxide poisonings so it's very important to employ a professional qualified Chimney Sweep.
"If the worst should happen, working smoke alarms can give you an early warning, make sure you have at least one smoke alarm on every level of your home and test them monthly. And don't keep this advice to yourself – pass it on. Is there anyone you know who may need your help in organising a sweep or testing their alarms?"
How often should you have your chimney swept?
Smokeless coals – At least once a year
Wood – Up to four times a year
Bituminous coal – Twice a year
Oil – Once a year
Gas – Once a year
Fires and heaters
Open fires can provide a relaxing and atmospheric way to keep warm, whereas portable heaters can be handily moved around but it's important to use them safely:
Always use a fire guard to protect an open fire against flying sparks and hot embers. Make sure embers are under control and properly put out before you go out or go to bed.
Keep portable heaters away from curtains and furniture and never use them for drying clothes. Always unplug electric heaters when you go out and go to bed.
Make the call to request free Home Safety advice call free on: now 0800 05 02 999. For any other fire safety advice, contact the Devon & Somerset Fire & Rescue helpline on: 01392 872288 or visit our website http://www.dsfire.gov.uk