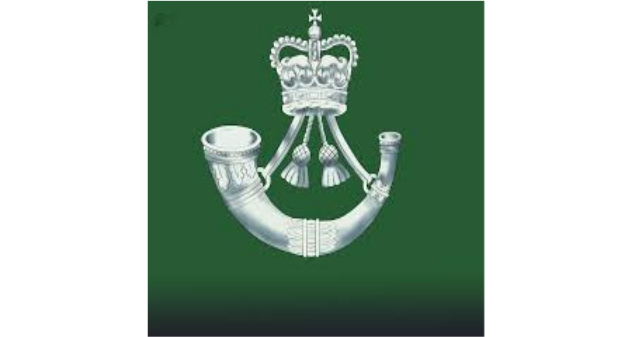 TAUNTON Deane's strong links with the Armed Forces will be strengthened later this month when The Rifles stage Sounding Retreat in a spectacular ceremony at Castle Green in Taunton.
The event will take place on the evening of Saturday September 24 when Brigadier David Godsal, The Rifles County Colonel Somerset, and General Sir John Deverell will host the historic ceremony.
The ceremony is due to begin at 7pm and spectators are advised to get there early to be sure of finding space on the grassed area facing the Castle, home to the Museum of Somerset.
One of the highlights planned is for buglers to stand high above the crowds on the battlements of the Castle.
The two Army Reserve Bands of The Rifles, known as the Salamanca and Waterloo Bands, will combine for the evening. Their programme of music will last about 25 minutes. The Band will be supported by The Silver Bugles of The Somerset Cadet Battalion (The Rifles) Army Cadet Force.
The ceremony of Sounding or Beating Retreat has its origin as far back as the 16th Century when it was called Watch Setting. It was described at the time as the occasion when the Drum Major of the Regiment had to advertise, by beat of the drum, those requested for the Watch.
Until the 19th Century armies were reluctant to continue operations after nightfall. They would retire to a defensive position, sometimes a walled town, so as to prevent surprise attack and to retain control of the troops. This resulted in a close link being established with the closure of town gates. So, the ceremony on September 24 has its origins from the practical necessities of war.
For The Rifles the bugle, rather than the drum, is used to signal orders. This led to the term Sounding Retreat. Sounding Retreat as we know it today is carried out on special occasions, and the simple beating of the drum or sounding of the bugle has been embellished to become a full ceremonial display. Its association with the setting sun is symbolised by the playing of the Evening Hymn and the lowering of flags.
The Rifles have a strong link with Taunton Deane – and have the Freedom of the Borough – as the former Somerset Light Infantry was one of the historic regiments absorbed into the unit. Jellabad Barracks, close to Vivary Park, was the home of the Somerset Light Infantry.
Mayor of Taunton Deane, Cllr Vivienne Stick-Williams, said: "I am delighted that The Rifles are able to stage this wonderful historic ceremony in the historic heart of our county town. People are very welcome to come along, enjoy the evening and show their support for our Armed Forces."