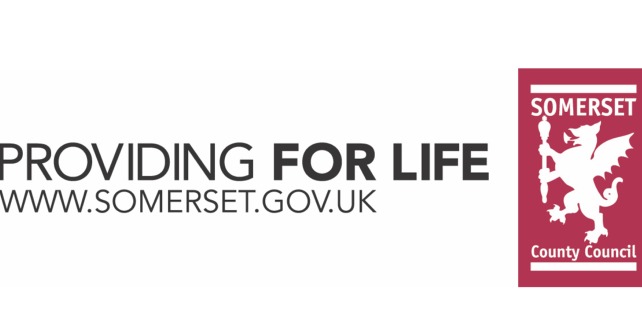 Child sexual exploitation is happening in Somerset.
That's the uncompromising message Somerset County Council is helping to spread as part of a new campaign to raise awareness of this devastating form of abuse affecting children and young people.
The council is working with Avon & Somerset Police and other partners to increase public understanding of the signs of Children Sexual Exploitation (CSE) and tackle the misconception that it is something that happens elsewhere.
Child sexual exploitation (CSE) is the exchange of something a young person may need or want, such as food, alcohol, affection or gifts, for sexual activity with an abuser.
The common perception is that it is something that only happens in big cities in other parts of the country. The reality is that child sexual exploitation happens in every part of the country, including Somerset. It happens in towns and villages and happens to boys and girls from different kinds of backgrounds and walks of life, not just those you might usually think of as being at risk.
Council Leader, John Osman, joined the Police and Crime Commissioner, Sue Mountstevens, to launch a series of awareness raising adverts in Taunton.
Cllr Osman said: "It's tempting to think this doesn't happen in a rural county like Somerset, but sadly it does and raising awareness is an important part of prevention and protection.
"One of the ways we are doing this is by sharing real experiences of child sexual exploitation with our residents in the next edition of our quarterly newspaper, Your Somerset, which will be delivered to households across Somerset this month."
Cllr Frances Nicholson, Somerset County Council's Cabinet Member for Children and Families, added: "We work with all our partners to protect children but everyone can play a role.
"I hope this campaign helps people to understand that there is no discrimination in this type of abuse; any child, from any background, can be affected, and the impact is incredibly damaging."
Voices of young people who share their experiences of sexual exploitation tell us loud and clear that professionals, parents and carers need to be aware of the signs and take action to help victims.
The warning signs of child sexual exploitation include:
· Going missing or regularly returning home late
· Regularly missing school
· Unexplained expensive gifts
· Inappropriate sexualised behaviour and suffering from sexually transmitted infections.
Reporting Child Sexual Exploitation:
· If you know or suspect a child or young person is in immediate danger, you should dial 999 straight away.
· If you suspect a child or young person may be at risk, or have any information relating to CSE, you should:
– Contact the Police on by calling 101, visiting a police station, or completing a secure online reporting form at www.avonandsomerset.police.uk
– Call the County Council's Children's Social care team on 0300 123 2224
For details of a number of support helplines and more information about the campaign and the signs of child sexual exploitation, visit www.avonandsomerset.police.uk/cse