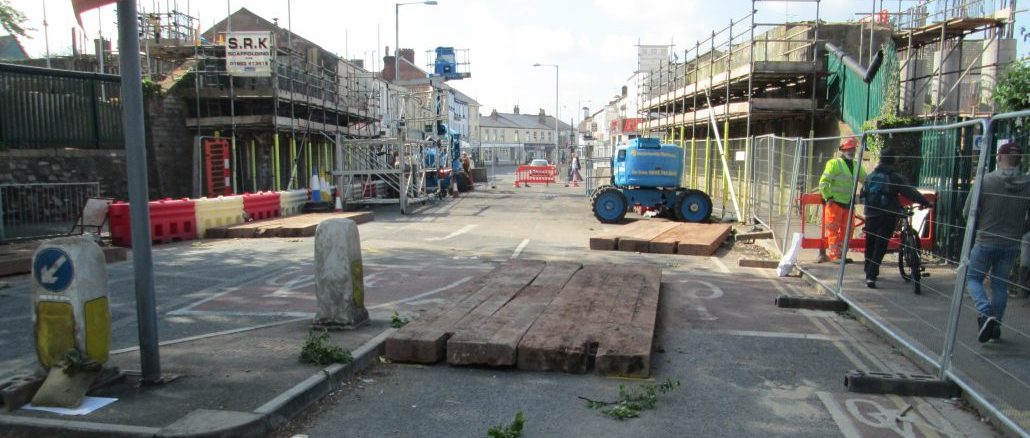 Station Road has reopened, Somerset County Council have tonight confirmed, after being closed to build the new Kingston Loop Bridge as part of the Northern Inner Distributor Road project.
Good evening. Station Road in #Taunton has now reopened. No further closures required ?

— Travel Somerset (@TravelSomerset) September 27, 2016
The five day closure last week was extended after the council's contractor, Carillion, informed the council that it wouldn't finish by Friday as planned due to delays in lifting key components into place.
Carillion has informed the Council that it is now safe to reopen Station Road while the remainder of the bridge is completed.
A spokesman for Somerset County Council said:
"Many thanks to everyone affected by this road closure for remaining so patient.
We know it has been inconvenient at times, but the construction of this bridge is a key phase and we're pleased that work is nearly complete."
The new bridge has been designed to preserve the look of the Station Road area as much as possible, with the historic steel edge beams refurbished and reinstalled as part of the new bridge.
The Kingston Loop Bridge is the last major structural component of the Northern Inner Distributor Road to complete, although other work remains.
This includes surfacing near the new bridge; surfacing, lining and lighting between the new bridge and Staplegrove roundabout; signing and lining to prevent parking on the new route; completion of the Firepool Bridge, and general landscaping.
The Council expects the contractor to complete the new road by the end of 2016.
The Northern Inner Distributor Road is a multi-million pound project commissioned by Somerset County Council and carried out by the construction contractor Carillion to unlock the Firepool regeneration site where there are ambitious plans for a riverside business, residential and shopping development.
By providing a link from Priory Avenue to Staplegrove Road, it should also help to ease congestion in the town centre and on Priorswood Road.