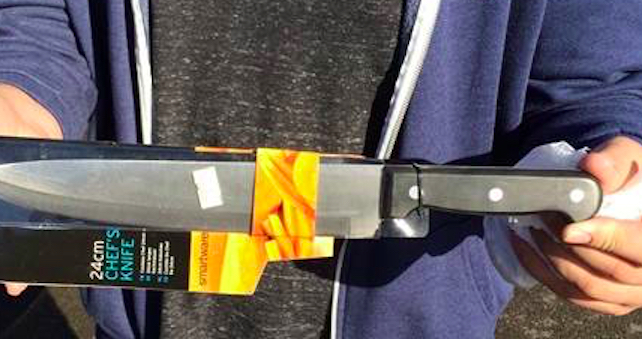 At the weekend, police cadets across the force took part in a test purchasing exercise to ensure that retailers are complying with the law, which makes it illegal to sell knives to anyone under 18.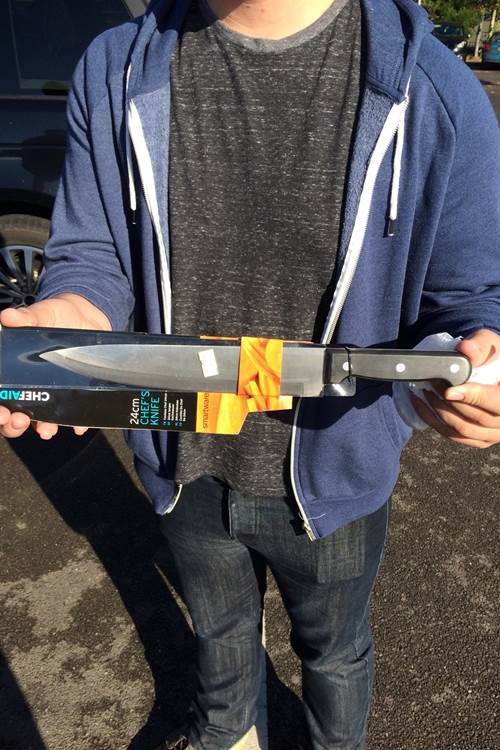 The cadets visited a range of different retailers, including outdoor and army supply shops and attempted to buy a knife.
In total they visited 13 stores across the force area. Six shops passed the test and refused to sell a knife to the undercover cadet. However, seven of the shops tested failed, and sold a knife to a person under 18.
At these locations, a uniformed police officer went in and spoke to the retailers, issuing them with an advice pack which clearly outlines the law. All were receptive to the advice and many did not realise what the law was surrounding the sale of knives.
One of the police cadets who took part in the operation on Saturday said:
"I really enjoyed the test purchasing exercise; it was good to be involved in something that will hopefully reduce the number of young people carrying and using knives.
I felt a bit nervous when I went up to the counter to buy a knife and was quite surprised when they didn't ask me for ID and sold to me. But all of the staff in these shops were really receptive to the information the police officer gave them after I'd been in, so our work on Saturday could stop another young person from buying a knife, which could ultimately save a life."
Operation Sceptre, a national initiative to tackle knife crime involving education, targeted patrols of hotspot areas, amnesty bins and test purchase exercises has four main aims:
Tackling and disrupting the importation and supply of knives
Targeting those who carry and use knives
Preventing people from engaging in knife crime
Increasing the number of successful prosecutions for knife offences
Chief Inspector Chegwyn added:
"Another reason this operation is timely is due to the new legislation which came into effect in August, specifically banning 'zombie knives', horrific weapons designed for the sole purpose of violence. These knives appear to be a cult item which some young people covet.
My hope is that this week's operation will build on the work we are already doing in schools, with families and local communities, and will help to reduce the number of young people carrying knives."
For more information about the law around knives visit https://www.avonandsomerset.police.uk/advice/property-and-money/weapons-and-knives/
Information can be given to Crimestoppers anonymously by visiting https://crimestoppers-uk.org/, or by calling 0800 555 111. They never ask for your name or trace your call.
Starting today (Monday 17 October), knife amnesty bins have been placed at Taunton Police Station and Bridgwater Police Centre.