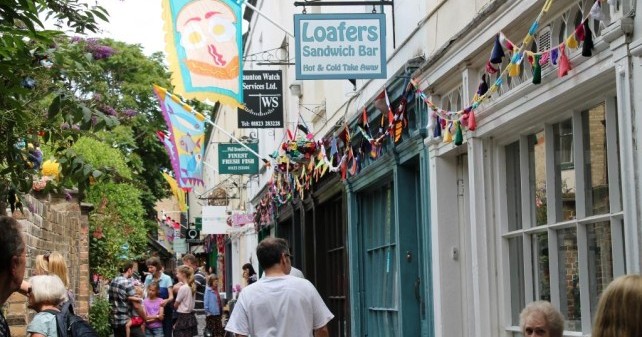 Taunton achieved double success in the 2016 South West in Bloom awards.
It received a Gold award in the Pennant Town category and Bath Place won an Outstanding Award in the It's Your Neighbourhood competition.
The awards were presented by the Patrons of Britain in Bloom South West, Lord and Lady Fellowes, at a time when special ceremony in the Somerset County Cricket Club.
They add to the string of honours gained by Taunton Deane including the five stars and a gold awarded to Vivary Park earlier this year from the Pride in Parks judging.
Cllr Catherine Herbert, executive councillor for sports, parks and leisure, said:
"These awards are a terrific achievement for Taunton, which is maintaining its enviable South West in Bloom record.
The Outstanding award for Bath Place is a thoroughly deserved recognition of this little gem in the town centre.
We were delighted to win the gold award for Vivary Park at the Pride in Parks judging which is another Britain in Bloom initiative and the Gold award in the Pennant Town category is the icing on the cake this year."
Judging for South West in Bloom which covers the region from Bristol to Cornwall took place in July this year.
The Taunton in Bloom efforts are co-ordinated by Shaun Cregan with help from the Council's open spaces team.
Mr Cregan said:
"Much of the town's success is due to the hard work and commitment of volunteers, individuals and groups including the Friends of our parks.
We owe a huge debt of thanks to all those volunteers who give up their time and energy to help Taunton look its best."