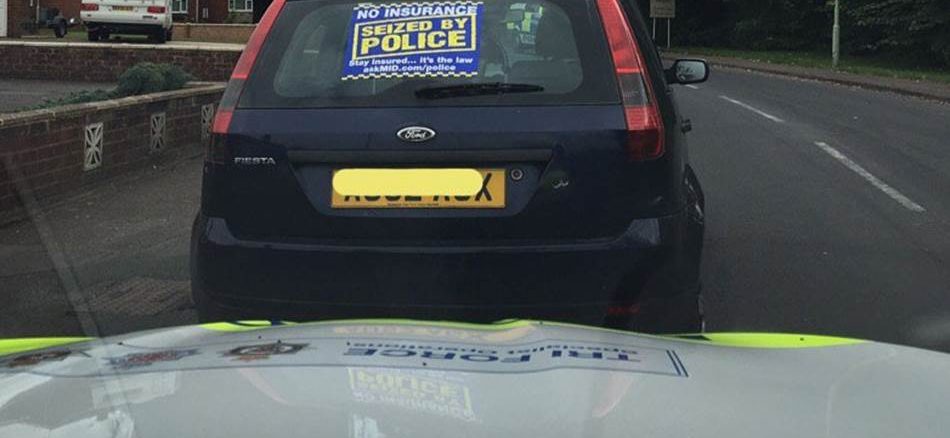 Avon and Somerset Police are supporting a national week of action tackling uninsured drivers and this week they are taking action against those drivers who choose to get behind the wheel without insurance.
Police officers are aiming to target over 1000 uninsured vehicles, contacting those who have been driving recently and taking enforcement action against those who are caught red handed.
Tri-Force specialist officers will be conducting intelligence led patrols to stop drivers and seize cars that are caught without one.
PC Dave Hayhurst said:
"People who drive a vehicle on our roads without insurance put other drivers at risk as well as themselves.
They can receive an unlimited fine, disqualification from driving and have their car seized."
We are hoping this week of action will be a wake-up call to those who have no insurance and to remind them of the real consequences they can face.
If you're not sure if your insurance policy is still valid, call your provider to check."
Five reasons people get caught with no insurance
They believe their policy has automatically renewed. Sometimes insurance companies have difficulty contacting the policy holder to confirm they want to renew the policy, and cancel them. If you're in doubt, contact your insurance provider when it's time to renew your policy to check.
Direct debit payments have been missed. If you don't have enough money in your account when it's time for your insurance policy to be paid, your provider may cancel your policy. Keep an eye on your bank account and call your insurer if you're having difficulty paying.
They think it'll save them money. If you get caught driving without insurance, your car can be seized, and your license endorsed with 6 points. You can also receive a significant fine.
They think they're a safe driver. Just because they haven't had a crash yet, there could be one around the next corner. It's your responsibility to other road users to make sure you have insurance, just in case.
They've not been caught yet. Police are targeting over 1000 uninsured drivers in their week of action, and seizing cars from drivers caught in the act.
To check if your vehicle is listed on the insurance database, you can visit https://ownvehicle.askmid.com
When you next take out an insurance policy, consider setting up a reminder in advance of your renewal date.