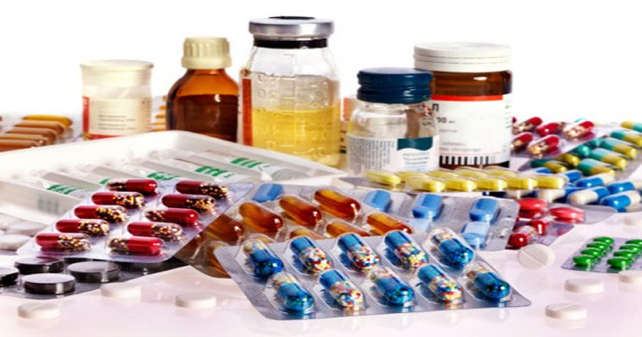 Somerset Clinical Commissioning Group (CCG), the GP led organisation responsible for the planning and funding of Somerset's health services, has published a list of 25 types of products they recommended GPs in the county no longer prescribe.
The recommendation proposes that from the 1 December 2016 the county's 74 GP Practices no longer prescribe medicines or products for the most minor of ailments.
The types of items Somerset CCG is proposing GP stop prescribing are:
1. Hay fever preparations and travel medicines
2. Pain killers for minor aches and pains
3. Soluble pain killers (because of high salt content)
4. Treatments for non-serious constipation or diarrhoea
5. Creams, gels, oils and dressings for minor sprains, sports injuries and scars
6. Moisturisers and bath additives for minor dry skin conditions; sun creams
7. Indigestion remedies for occasional use
8. Athletes' foot creams and powders
9. Tonic, vitamin, and health supplements – including Vitamin D supplements
10. Nappy rash/barrier creams; Hair removing creams; Antiperspirants
11. Lozenges, throat sprays, mouthwashes, gargles and toothpastes
12. Treatments for minor facial spots
13. Treatments for fungal skin, nail infections and dandruff
14. Cough and cold remedies
15. Nasal decongestants (and Sterimar)
16. Topical treatments for vaginal thrush
17. Slimming preparations (except within national guidelines)
18. Foods and toilet preparations except where clinically indicated, cakes; cakemixes and biscuits; ready-made thickened juices; soya milks
20. Threadworm tablets
21. Treatments for Warts and Verrucas
22. Creams for bruising, tattoos, varicose veins and scars
23. Head lice lotions and shampoos (wet combing is recommended)
24. Ear wax removers (a few drops of olive oil is just as good as anything
on prescription)
25. Homeopathic remedies
Dr Ed Ford, Somerset CCG's Interim Chairman, said: "Somerset CCG wants the public to take their health seriously and appreciate that most minor ailments or illness are usually self-limiting and go away over time.
"Treating your own ailment is often the quickest and easiest of options. If you are not sure what to do, you can always get advice from your local pharmacist or call NHS 111, the 24 hour telephone helpline. They are happy to signpost you to the right information, advice or health service for your level of illness or ailment.
"The money the CCG currently spends on funding items for minor ailments could be much better spent if used to support patients with the most serious health conditions.
If members of the public wish to share their views regarding Somerset CCG proposal to end the prescribing of products for the treatment of minor ailments they are advised to do so by Monday 7 November 2016.
People can contact Somerset by telephone, email or post with their comments via:
Telephone: 0800 085 1067
Email: pals@somersetccg.nhs.uk
Postal address:
NHS Somerset Clinical Commissioning Group
Freepost RRKL-XKSC-ACSG
Yeovil
Somerset
BA22 8HR
Further information and advice about self-care can be found from the Self Care Forum. Visit their web site at: www.selfcareforum.org/