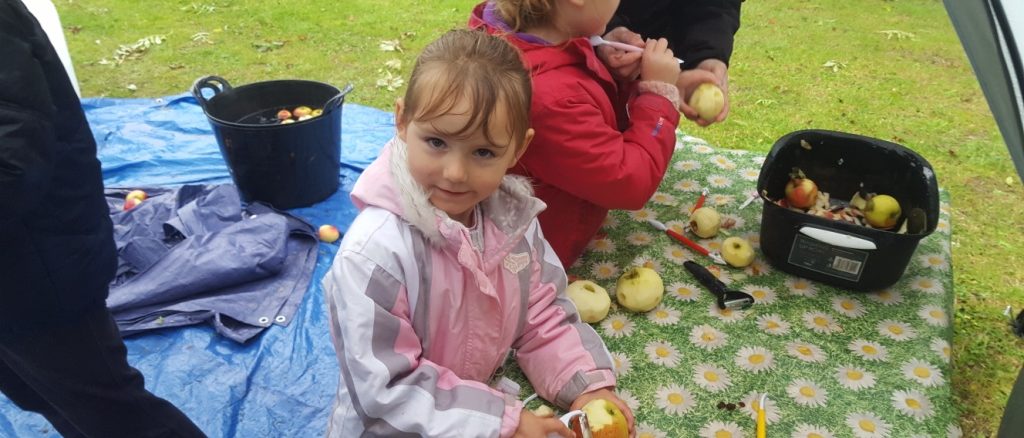 A new orchard is taking root in Taunton where residents are turning back the clock by planting apple trees on the site which was an orchard many years ago.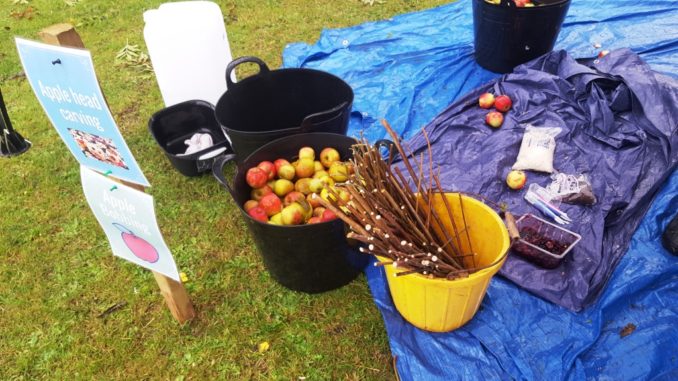 The idea to replant the orchard originally came about through an intergenerational project Sally Mann from Fuse did with the Lane Estate Art Group, where elderly residents recalled how Blenheim Hill used to be an orchard. The adjacent roads are named after apples – Bramley, Russet and Blenheim.
She linked up with Somerset Wildlife Trust who are undertaking a project to plant orchards throughout Taunton and identified Blenheim Park as a potential site.
Taunton Deane Borough Council community team member Suzie Rea worked with the Wildlife Trust to arrange a planting event where local residents were invited to come and help plant the trees. And there was plenty to keep the younger ones busy with games for the children including shrunken apple head carving and clay art.
The event took place at half-term and was attended by the Mayor of Taunton Deane, Cllr Vivienne Stock-Williams, Somerset Wildlife Trust, Halcon One Team members and, despite poor weather there was a really good turnout from the local community.
The Link Kitchen provided hot food and drinks from their portable gazebo.
The residents will be able to remain involved in maintaining the trees as they grow and using the fruit. There are plans to have another event in the future using fruit from the trees to make jam, apple juice and other delicious natural goodies.
Cllr Terry Beale, Executive Councillor for housing services, said:
"This is another fantastic example of the great work being done in East Taunton, bringing people of all ages together to create a wonderful community asset."