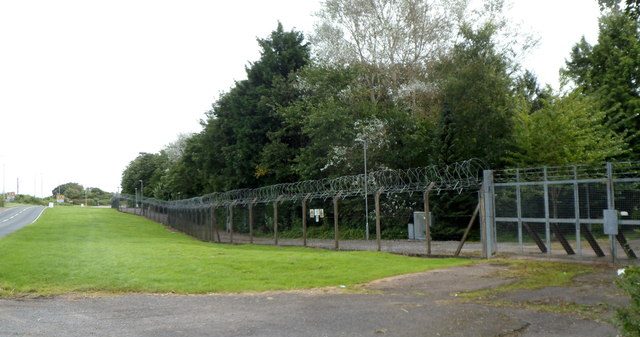 Norton Manor Camp is one of a number of South West military sites to be closed, Defence Secretary Sir Michael Fallon has announced.
Norton Manor Camp, which is home of 40 Commando Royal Marines, is believed to be closing in 2028 and moving to the Plymouth area.
Sir Michael Fallon announced 56 Ministry of Defence sites across Britain are set to close by 2040.
The announcement was made in the review of the Ministry of Defence estate.
He told MPs the estate was too big and costly to run and the latest closures paved the way for a more modern military.
He said the closures would deliver better value for money and release land for up to 55,000 houses to be built.
Sir Michael Fallon told the Commons:
"This strategy looks ahead to 2040 to provide a better defence estate.
An estate that supports a more efficient and effective military capability; an estate that gives our armed forces a world class base from which to work, and an estate that helps defence keep Britain safe and to promote our prosperity."
Following the announcement, Taunton Deane MP Rebecca Pow said:
"Urged Def Minister 2 help in smooth transfer of people & families with transfer of 40 Commando & closure of Norton Manor Camp by 2028."
Taunton Deane Borough Council Leader, Cllr John Williams, has expressed his dismay at the Government decision to close Norton Manor Camp.
Cllr Williams said the camp which is home to the 40 Commando Royal Marines is part of Taunton's identity and would be sorely missed.
"It is extremely disappointing to hear that Taunton will be losing its long association with the Royal Marines. We have enjoyed strong links with 40 Commando over the years and the people of Taunton share our great respect and appreciation of them.
The unit was given the Freedom of the Borough – the highest honour the Council can confer – in 2003, and exercised that Freedom by parading through the town to a heroes' welcome when they returned from active service in war-torn Afghanistan in 2007.
There is no doubt that the loss of so many individuals and families will have an impact on Taunton's economy and we must all work together to minimise the impact of that.
The Council will work with other authorities and Rebecca Pow MP to look at how best the future of the site may be safeguarded to benefit our local community and economy.
We must seek to maximise the benefits from the huge area of Norton Manor Camp that will remain, and try to establish what is best for the future and our community."