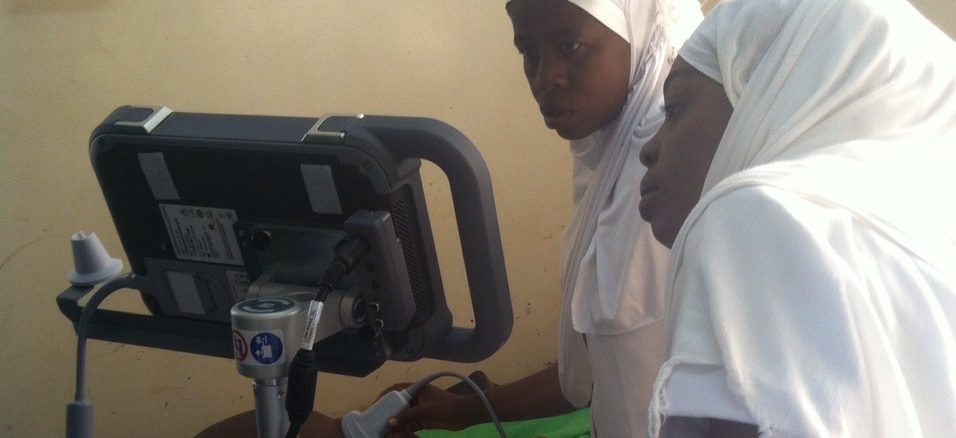 Tens of thousands of women in rural Zanzibar are getting safer and better quality maternity care thanks to a charity led by Musgrove Park Hospital consultant Dr Ruaraidh MacDonagh.
Modern ultrasound systems at the point of care have been introduced in Zanzibar's two rural hospitals for the first time, giving clinicians and parents-to-be access to medical imaging of babies for the first time.
It has resulted in a dramatic rise in the number of women who attend important antenatal clinics, with seven in ten women now going to their appointments. Previously only two in ten women attended an antenatal appointment.
Up to 50 women give birth every day at Zanzibar's rural hospitals, which serve a population of about 350,000 people.
The ultrasound machines cost £10k and were funded by the charity Health Improvement Project Zanzibar (HIPZ), founded by Dr MacDonagh 10 years ago.
As part of the project clinicians from Musgrove's emergency department have spent time in Zanzibar to improve its hospitals' healthcare resilience by training up staff and giving advice on the latest technology.
Before the project began the two rural hospitals had fallen into a state of disrepair with no doctors, very few trained nurses, no drugs, supplies or medical equipment.
Dr Ruaraidh MacDonagh, who is a consultant urological surgeon at Musgrove Park Hospital in Taunton, said:
"In a drive to improve healthcare services the Zanzibar government approached our charity to run its two rural hospitals in Makunduchi and Kivunge for 10 years. This was so we could embed good clinical practice, upgrade the facilities and train the next generation of healthcare workers.
A major problem we found was a lack of ultrasonography, which is particularly important in a maternity unit. It meant clinicians were not able to make judgements based on the latest technology with potentially extreme consequences.
The ultrasound scanners we have introduced at the hospitals are robust, lightweight and portable with a good quality image. They were used by one of our anaesthetists in the earthquake zone in Nepal during the 2015 disaster relief effort who described them as bullet proof, which is essential in this part of Africa.
Staff at the hospitals tell us that parents really love being able to see their baby and that ultrasound is proving to be a real lifesaver in Zanzibar."
A link up between Musgrove Park Hospital and Zanzibar was established in 2007 to help build and resource hospitals in the rural area of Zanzibar.