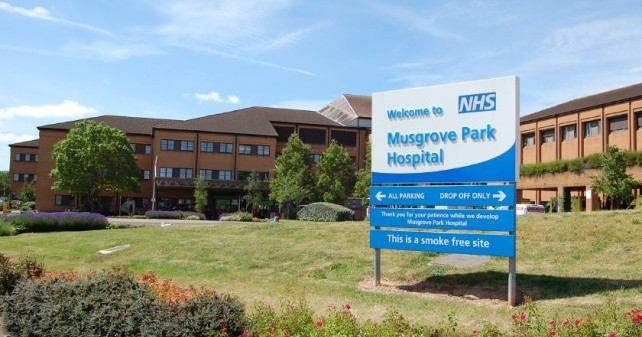 Women who give birth in Somerset are set to benefit from a series of improvements to the maternity units at Musgrove Park Hospital and Yeovil Hospital.
The two Somerset units have been chosen by NHS England to lead the way in testing how maternity services could look like in the future.
They are among just seven areas in the country chosen as innovation pioneers to take forward the recommendations from the national maternity review, called Better Births.
It will ultimately mean greater continuity of care for women in Somerset, particularly for the most vulnerable families after the birth, along with more personalised care planning.
The hospital trusts will also continue to develop electronic record systems that provide easy access to health care records and information for families, as well as healthcare staff
Between them the maternity units at Yeovil and Musgrove see 4,700 births every year.
Both hospitals have achieved areas of great success individually, including the development of a maternity information app for smartphones, an award-winning educational programme for clinicians and parents about sepsis, work to reduce the risk of stillbirths and an improved induction of labour pathway.
By pioneering the changes, the two hospital trusts in Somerset will share their individual successes and will work collaboratively across organisational boundaries in the future.
Hayley Peters, director of patient care at Musgrove Park Hospital, said she was very pleased that women in Somerset will be among the first in the country to benefit from the improvements.
"In two years all women and families accessing maternity care in Somerset can expect to agree an individual care plan with their named midwife and have better access to information and their care records," she said.
In addition those with additional needs, including mental health, will have additional support and continuity and will be able to access all the other health and social care services that they may need."
Helen Williams, head of midwifery at Yeovil Hospital, said:
"We are delighted that Yeovil maternity service, together with our partners at Musgrove Park Hospital maternity service, have been selected by NHS England as an early adopter site for the Better Births national strategy.
This is an excellent opportunity to take forward the recommendations of the National Maternity Review and become a trail-blazer for the further development of high-quality personalised maternity care for mothers and babies in Somerset."
NHS England announced last week as part of its Better Births review that it was making up to £8 million available to the seven areas that have been selected to support this transformational change in maternity services.
Details of how much will be allocated to Somerset will be announced at a later date.