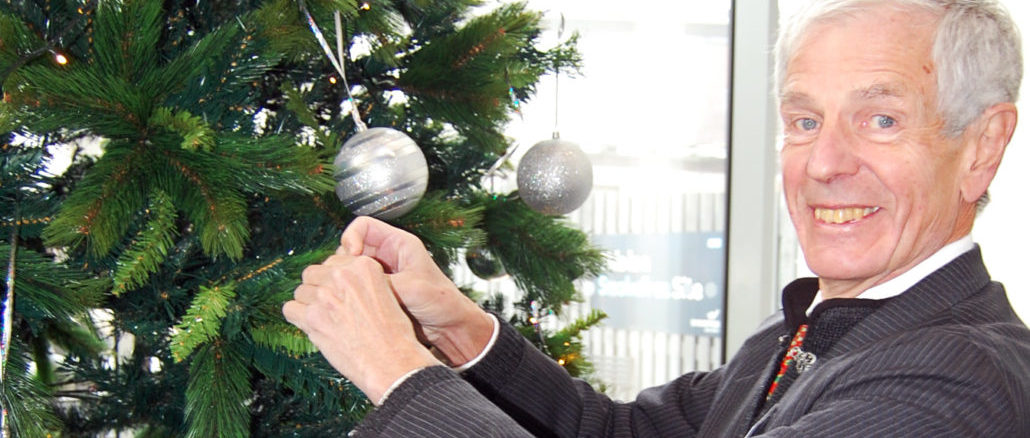 Musgrove Park Hospital has launched a Christmas fundraising appeal to help give comfort to patients over the festive period and beyond.
The Christmas Tree of Wishes appeal aims to raise money for the little extras that will make a difference to people who have to spend time in hospital over Christmas.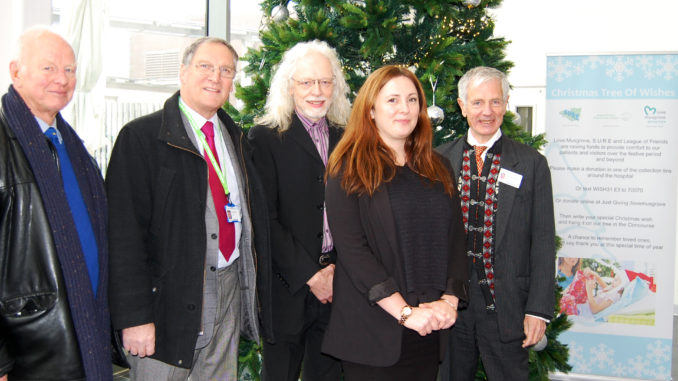 It is being jointly run by three charities that raise money at Musgrove, the hospital's League of Friends, the Somerset Unit for Radiotherapy Equipment (SURE) and the hospital's official charity Love Musgrove.
Just a few of the small things that the charities would like to buy with the money include Christmas presents, decorations, children's toys, games and books – all for patients at the hospital.
People are being offered the opportunity to write a Christmas wish message on a tag that will be placed on the Christmas tree at Musgrove's main concourse by the shops, for a suggested donation of £3 or more.
To take part, visit the League of Friends shop, Beacon Centre café, or the Love Musgrove offices – next to the hospital's PALS office (opposite maternity), where you can pick up and write your label, and make a donation.
Alternatively, if you're not at the hospital you can donate and write your message by visiting https://www.justgiving.com/campaigns/charity/lovemusgrove/christmaswishes. Or if you prefer you can simply text WISH31 £3 to 70070 and tweet your message @lovemusgrove using #musgrovewishes. Your message will then be written out on a label and placed on the tree.
Colin Drummond, chair of Musgrove Park Hospital, said:
"It's such good news that our hospital charities are running this appeal to benefit patients at Christmas."
Nobody wants to be in hospital or away from their family during the festivities so it's really heart-warming that we are able to give them that little bit of extra comfort.
The money raised by these fantastic charities generally goes towards improving the care environment and buying equipment, which would not normally be funded by the NHS. We are incredibly lucky to have such support and are very grateful to them.
I'd appeal to the generous people of Taunton and Somerset to dig deep to support this worthwhile cause, and do pop by if you're at the hospital to see your Christmas wish on the tree.
I'll make a start by sharing my Christmas wish: 'A happy and healthy Christmas and New Year for the people of Somerset.'"
Paul Alway, chairman of SURE, said:
"We are delighted to be joining with other Musgrove charities in the true spirit of Christmas. The SURE committee wishes all its supporters a very happy Christmas and a healthy New Year."
Peter Renshaw, chairman of the League of Friends, said:
"I'd like to encourage people to support the Christmas wish tree appeal and show their support for Musgrove Park Hospital and its patients and relatives at this time of year."