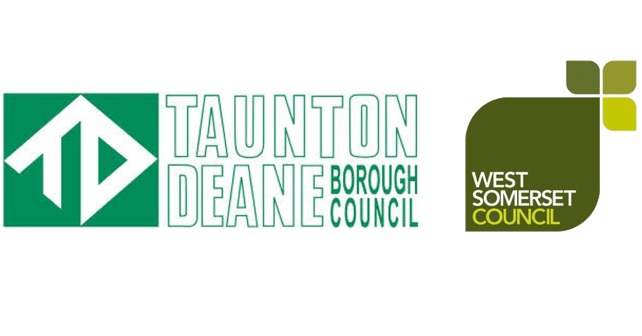 People in Taunton Deane and West Somerset are being invited to have their say on a proposal to create a single new council, covering both areas.
Taunton Deane Borough Council and West Somerset Council have been working together for the past three years and, through joining management and sharing services, have achieved an annual £1.8m of savings.
Both councils now want to modernise and streamline council services and delivery to achieve significant savings and also propose to create a single new council, covering the current geographical areas of Taunton Deane and West Somerset.
The decision on the creation of a new council lies with the Secretary of State.
Residents, partners, towns and parishes and businesses are now being invited to take part in a public consultation that will help inform the Secretary of State's decision on creating a new council.
Today (Monday 12 December) a new website goes live, providing a wealth of information on the proposal to create a new council and provides an online feedback facility.
A series of public roadshows across both council areas, is due to get under way in the New Year. This will give people the chance to ask questions, voice opinions and get the information they may need.
Leader of West Somerset Council, Cllr Anthony Trollope-Bellew, said:
"We owe it to our residents now – and to future generations – to show strong leadership and meet the challenges that lie ahead. Our joint message is one of optimism and the belief that together we can create a brighter future.
Taunton Deane Borough Council's Leader, Cllr John Williams, said:
"Forming a new council is a huge and radical step – one that is being taken to make us fit for the future and stronger together. It's really important that we seek your views before we submit our proposal for a new, single district council to Government. Please get involved, give us your opinions. We look forward to hearing from you."
The information will also be provided in a hard copy consultation document which will be forwarded to partners and other organisations and will be made widely available to the public at council offices and at the roadshows.
The current edition of Somerset County Council's Your Somerset publication, circulated to households in Taunton Deane and West Somerset, includes an article on the consultation advising how and where to find more information.
Further information on the roadshows and any other events will be publicised on the new website by visiting www.yournewcouncil.org