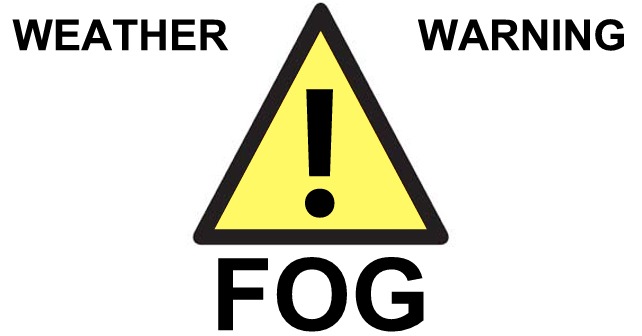 A yellow weather warning of fog is in place across South West England areas of fog which have persisted in places today are expected to become more widespread and freezing in places again tonight and into tomorrow morning.
The Met Office has warned driving conditions will be difficult with journeys likely to take longer than usual and delays to air travel possible.
The Met Office's Chief Forecaster said:
"Fog and freezing fog patches with visibility less than 100 metres in places are expected to become more widespread again during Friday night.
The fog patches are expected to slowly clear from the north and west of the area during the second half of the night, although some fog is likely to persist across parts of southern and southeastern England into Saturday morning. The remaining fog should clear from all parts by late Saturday morning."
The weather warning is in place for Bath and North East Somerset, Bournemouth, Dorset, Gloucestershire, Poole, Somerset, South Gloucestershire, Swindon, Wiltshire and Devon from 20:10 this evening (Friday) until 10:00 tomorrow (Saturday).