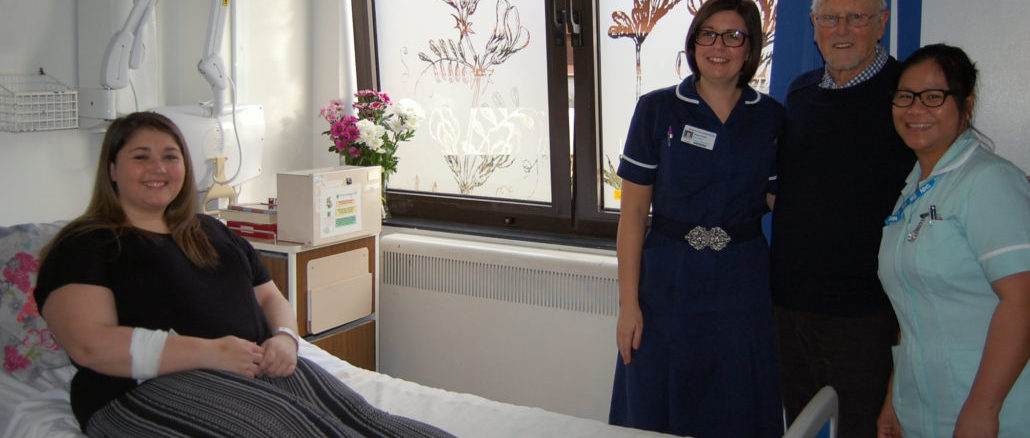 A ward at Musgrove Park Hospital has had a makeover with beautiful artwork by a local artist installed on its windows.
When patients on the hospital's Conservators ward look out of their windows they can now see a series of botanical prints, designed by Taunton engraver and printmaker Roy Cooney.
The large window vinyls have also improved the privacy of patients on the ward as some areas can be overlooked by a corridor in the hospital's Queen's building.
Roy studied painting and drawing at the Somerset College of Arts and Technology and has had work exhibited across the UK, winning a number of awards, including the RHS Gold Medal.
He is also a patient at Musgrove's Beacon Centre for cancer so knows only too well the importance of beautiful artwork in providing a soothing hospital environment.
"I have found it extremely flattering that my local hospital has given my work so much exposure and I hope patients and ward staff on Conservators will enjoy looking at it," he said.
Kerry Trunks, sister on Conservators ward, said:
"We are so pleased with how the window vinyls have turned out on Conservators Ward. The vinyls have improved patient dignity, but also created a great feeling of calmness.
We feel extremely privileged to have been able to work alongside Roy Cooney, and we look forward to using more of his art work in the future."