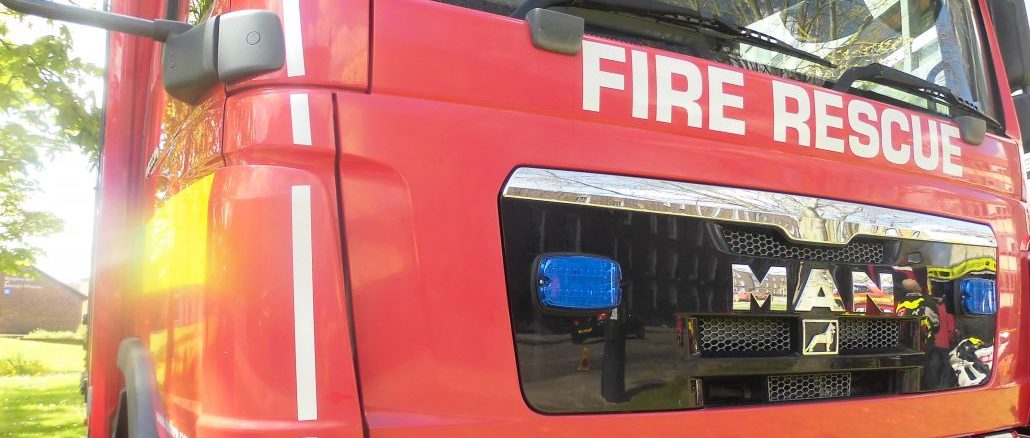 Three fire appliances from Taunton and Wellington were mobilised last night following a call from the occupant of a property in Heatherton Park, Bradford On Tone saying they had a fire in their bedroom involving candles.
Shortly after arriving crews confirmed smoke was issuing from the property and entered with 2BA, 1 hose reel jet and 1 safety jet to investigate, soon locating the fire in a first floor front bedroom of the 2 storey semi detached property.
As they set to work tackling the fire they also confirmed that a male occupant had sustained smoke inhalation and minor burns.
Crews administered first aid and Oxygen therapy until the arrival of paramedics where he was assessed on scene but did not need to attend hospital.
Fire fighting was also increased to 4BA wearers, 2 hose reel jets, 1 covering jet and 2 thermal imaging cameras.
At 00:10, the attendance was increased by a further fire appliance from Taunton to assist with fire fighting.
At 00:45, crews confirmed that the fire had spread into the roof space and had gained entry to the adjoining property, to carry out further checks to the roof and attic space, in an effort to prevent the fire from spreading.
Shortly after this crews started to remove roof tiles to access the fire spread and damp down hotspots in the roof, whilst other crews extinguished the fire in the bedroom.
The incident was brought under control at 02:35.
Devon & Somerset Fire & Rescue Service said:
"The room of origin (first floor bedroom) was completely destroyed by fire, with other rooms and attic space suffering 25% damage by heat and smoke.
In total crews used 10BA, 3 hose reel jets, 1 safety jet, 1 covering jet, 2 thermal imaging cameras and ladders to extinguish the fire which was confirmed to have started accidentally.
The adjoining property sustained minor fire damage to roof beams, as well as being slightly smoke logged.
Other than the male casualty who suffered burns and smoke inhalation, there were no further casualties.
Both properties have been left in the hands of the owners and the Police, from a welfare point of view, and a fire crew will be attending in day light hours to carry out a re-inspection and to check for hotspots etc."