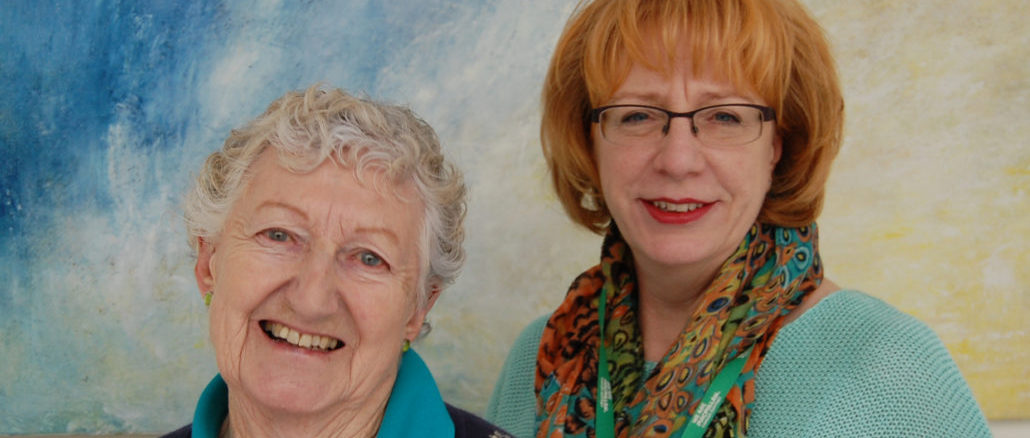 A popular volunteer at Musgrove Park Hospital's cancer centre has been named as a finalist in two national awards ceremonies.
Hilda Thornton was named runner-up at the Unsung Heroes of the NHS ceremony in Manchester for the way she always goes the extra mile to support patients undergoing radiotherapy.
She is also waiting to hear whether she has scooped a prestigious award from Macmillan Cancer Support at its 2017 volunteer awards.
Hilda was praised by judges for recognising the impact that cancer and its treatments can have on people's lives. They also applauded the way she actively seeks out patients and their families to provide help, reducing the anxiety and burden they may feel.
Staff at Musgrove's Beacon Centre said Hilda was well respected for providing a listening ear and empathic support, not only to patients, but also to their family and friends.
They also said Hilda has an incredible ability to put people at ease, often giving patients hand massages to help them feel relaxed before they undergo treatment.
Hilda's involvement with the centre doesn't stop there. She also helps to develop patient information leaflets, helping clinicians to explain complicated medical procedures and treatments in plain English, making them easier to understand for patients attending the hospital, as well as their carers.
Hilda said:
"I'm thrilled to have been shortlisted for doing what I love. I really enjoy being part of the radiotherapy department and feel I am part of the wider team that makes a positive difference to the lives of patients."
Karen Morgan, consultant radiographer at Musgrove Park Hospital, said:
"Hilda does such an amazing job helping to provide care and support for patients attending our radiotherapy department and she thoroughly deserves this recognition.
Patients have told me on numerous occasions how they find it very reassuring to speak to someone non-medical. Hilda is able to really explore patients' anxieties and concerns and pass these on to the medical staff, so that they can obtain the support they need."