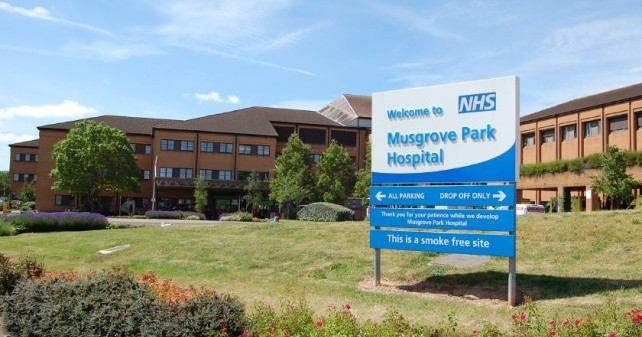 Plans to close the dermatology (skin) service at Taunton's Musgrove Park Hospital from 1 April have been avoided thanks to a partnership with University Hospitals Bristol NHS Foundation Trust.
Existing patients with complex dermatological disease and skin cancers, who are currently being seen in Musgrove Park Hospital, can be assured of their care over the next 12 months.
Since October 2016, patients from Taunton and West Somerset with suspected skin cancer have had to be referred to hospital dermatology clinics in Bristol, Bath, Yeovil or Exeter.
New referrals of patients with suspected skin cancer will still need to be seen at these hospitals whilst more hospital specialists are recruited to support the Somerset dermatology service.
A chronic national shortage of hospital dermatologists meant Musgrove Park Hospital was unable to recruit dermatology specialist to fill vacant posts left by retiring specialists last year.
Somerset Clinical Commissioning Group, the GP led organisation responsible for the planning and funding of local health services, has been working with Musgrove Park Hospital and University Hospitals Bristol NHS Foundation Trust (UBHT), to agree that local follow-up dermatology clinics will continue at Musgrove Park Hospital from 1 April 2017 using visiting hospital dermatology specialists from UBHT, with the aim of providing a full service – including new referrals – by 1 April 2018.
Dr Ed Ford, Chairman of Somerset CCG said:
"We are delighted to have come to an agreement with both hospitals to ensure patients currently being supported by Musgrove Park Hospital will continue to do so. The longer-term goal is to see a hospital dermatology service delivered locally again. I am confident that this will be possible in the coming year with the help of UBHT hospital specialists."
Dr David DeBerker, a dermatology consultant at University Hospitals Bristol NHS Foundation Trust, said:
"We are pleased to be working in partnership with Musgrove Park Hospital to continue to provide care to those with complex skin disease and skin cancer who have been treated there recently.
We currently do not have the resource to see all new patients from Somerset. However, we hope this interim approach of supporting follow-up patients at Musgrove, and recruiting additional consultant dermatologists to work between Bristol and Taunton will allow us to rebuild the dermatology service at Musgrove for the future and reduce any additional stress for patients."
This challenge is part of a national picture where there are an estimated 200 consultant dermatology posts unfilled in Britain and only 680 Dermatologists in total."
Consultant Jasper Gill, clinical lead for dermatology at Musgrove Park Hospital, said:
"We are really pleased to be working with University Hospital Bristol to enable dermatology services to continue to be provided to the people of Somerset. Closing to referrals last year wasn't a decision we took lightly, but was one needed on the grounds of safety given we would have no consultant dermatologists to oversee the service from 1 April.
However, this solution, where follow-up appointments will continue at Musgrove, will ensure that patients currently being treated by us will continue to be seen locally. We are hoping to be able to see all of our new referrals back in Musgrove by April 2018."