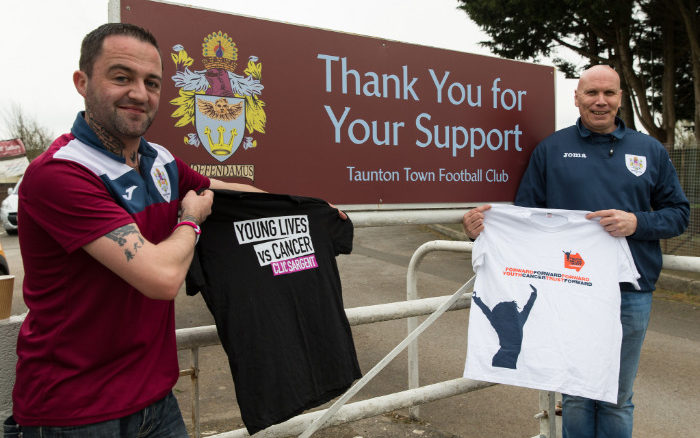 Two Taunton Town stewards will be taking on a physically demanding two day ordeal next month in aid of two cancer charities.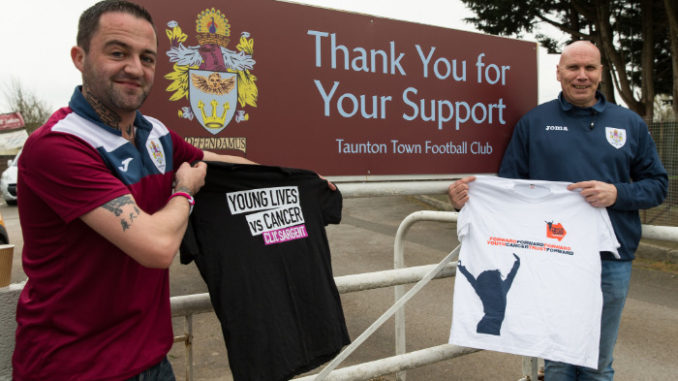 Rob Wenham who is the club's Head Steward and Mike 'Chopper' Byrne will tackle the Isle of Wight Challenge on Saturday 29 and Sunday 30 April which will involve walking, jogging or running around the entire 66 mile Isle of Wight coastline.
Rob will be doing the Challenge in support of the Youth Cancer Trust who do a fantastic job in providing support and free activity holidays for young people aged 14 to 30 diagnosed and living with cancer whilst Mike is supporting CLIC Sargent who provide a full range of essential support and guidance to families affected by cancer through its specialist care teams.
Rob's cause is close to his heart, having lost his niece Rachel to multiple cancers during the autumn of 2016 at the desperately young age of 24 after courageously battling the disease for 18 months.
Rob said:
"As 'Peacocks' fanatics we will be proudly wearing our Taunton Town F.C colours during our challenge around the 106km route, returning just in time for our 'hoped-for' Play- Off Final! We are indebted to Taunton Town FC for their support of our efforts but we would however be highly grateful of any further support anyone can give us by sponsoring us (however small). This would assist us supporting these fantastic charities and the wonderful work they undertake."
Donations can be made via Rob or Mike's JustGiving pages which is simple, fast and totally secure.
Donations can be made to Rob's JustGiving page here.
Donations can be made to Mike's JustGiving page here.